NEWS
What is happening between India and China right now?
A clash at the Galwan Valley left 20 Indians dead as China and India continue to fight over a stretch of the border in the Himalayan Mountains.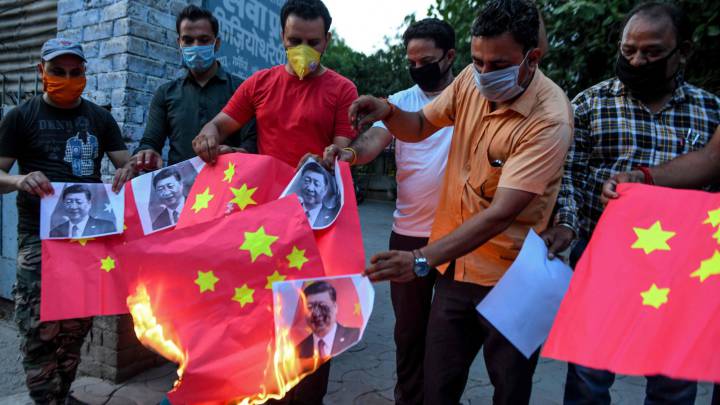 At the beginning of May, small-scale fighting broke out on the border between India and China in the Himalayan Mountains. The fighting that took place between the soldiers from both sides included stone-throwing and fist-fighting and resulted in 11 casualties at the end of the day.
That fighting has led to an increase in tensions between the two countries and the latest skirmishes saw 20 Indians lose their lives on the frontier. Both countries are equipped with nuclear weapons and it is unclear how a solution is found to this problem.
The row between the two countries has been ongoing for about 80 years. A disputed 2,200 mile stretch of the border has been negotiated over 20 times with nothing coming from those talks. It seems now, however, that the small-scale bickering over the area could be set to become something much bigger.
20 Indian soldiers were left dead after a clash in the Galwan Valley during clashes and some Indians have questioned the government's silence over the killings.
Clashes between India and China leave 20 dead
The clashes at Galwan took place on Monday night even as both armies were trying to de-escalate the stand-off, with military commanders having met for talks in recent days.
During discussions, soldiers from China's People's Liberation Army turned on a group of Indian troops, which included an officer, attacking them with iron rods and stones, an Indian government source said.
Indian media commentators called on Wednesday for a strong response to a border clash with Chinese troops that led to the deaths of at least 20 Indian soldiers, with some questioning the Indian government's silence on the issue.
Chinese media largely refrained from commentary on the incident, though the editor of a paper linked to the ruling Communist Party warned India that China did not fear a clash.
"China is committed to safeguarding the security of its national territorial sovereignty, as well as safeguarding peace and stability in the China-India border areas," the Chinese Ministry of Foreign Affairs spokesperson said in a statement when the fighting initially broke out.
Donald Trump has even offered to lend a hand to "arbitrate their raging border dispute" and the US said they are monitoring the situation closely.