Second stimulus check: This is how the negotiations are for a second round of payments
For many Americans, their first Covid-19 payment has already been spent on essentials, and more relief funds are much needed during the outbreak.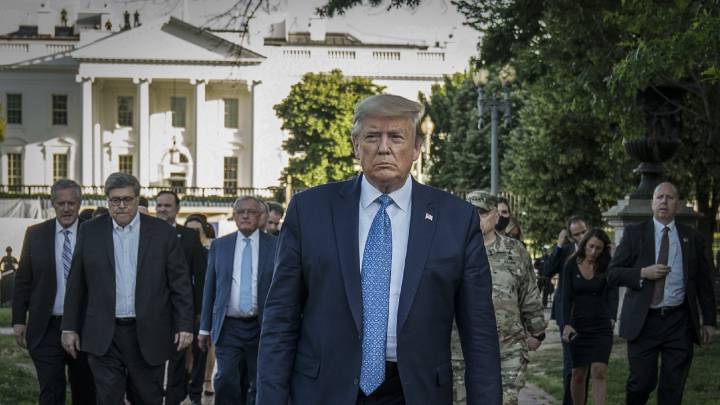 Over 160 million Americans have already received their first stimulus payments. The IRS still has millions more checks to send so it's important for those who are still waiting to check the 'Gey My Payment' website to track their money.
Lawmakers have proposed several bills in the past few weeks in relation to a second round of stimulus relief payments. Democrats were the first ones to propose the HEROES Act back on 15 May, which was approved by the House of Representatives. This bill would provide a second payment of $2,000 for eligible individuals for a minimum of six months.
Since the HEROES Act is a 1,800-page bill drafted by Democrats, the Republican-controlled Senate has called it 'dead on arrival.' One reason why the HEROES Act will not be approved in Congress is because it is a $3.3 trillion bill and they want to reduce that budget to $1 trillion.
This doesn't mean that a second payment won't be approved because earlier this month Senate Majority Leader Mitch McConnell said they were working on a bill and he believes another stimulus payment is necessary.
The White House is working on a proposal that could include money for infrastructure spending as well as some form of direct payment for Americans amid the coronavirus pandemic. Recently President Donald Trump said that he is in favor of a new tax credit worth up to $4,000 to encourage Americans to spend on dining out and domestic travel.
The decision of a new bill could be reached before August
It will take a while for the White House, Democrats and Republicans to reach an agreement on a new bill. Lawmakers will be taking a two-week break for the 4th of July holiday, and several senior administration officials have indicated Republican lawmakers will formally discuss the next stimulus bill when they return on 21 July.