Stimulus check: how do I know it is not a fraudulent call?
Scammers are taking advantage of the economic crisis caused by the coronavirus pandemic to try and con people out of sensitive personal information.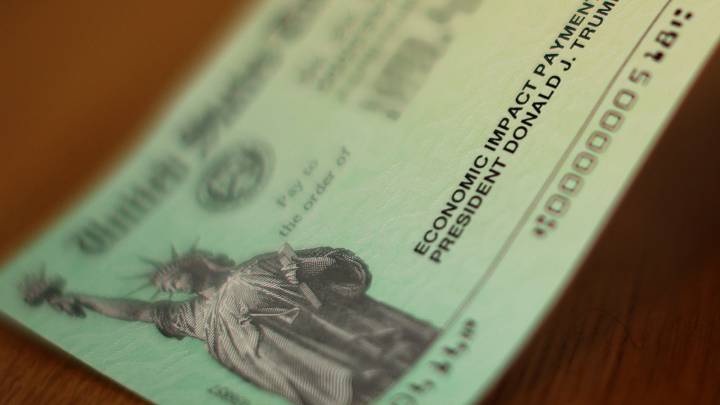 The IRS has paid out the vast majority of the individual stimulus checks provided for by the CARES Act in order to help Americans hard-hit by the economic effects of the coronavirus pandemic. According to its most recent press release on the matter the agency has paid out 159 million stimulus checks.
Scammers look to take advantage of stimulus check worries
However, although the majority of the payments have been made, there are still many who have not received their cash, and people are waiting anxiously for news about the possibility of a second stimulus check (although the reality is that for a second check to be enshrined in law the Republicans will need to shift their current position - the Dems have passed the HEROES Act, which provides for a second check, but the Republican dominated Senate has yet to even debate it.)
With citizens struggling even as the economy reopens scammers are looking to take advantage of people's needs and fears. As an example of the extent of the problem: some 180,000 websites have been set-up to try and steal people's details. It is therefore worthwhile remembering the advice from both the Federal Trade Commission and the IRS in relation to the stimulus checks and the coronavirus situation.
Federal Trade Commission Covid-19 scam warning
The Federal Trade Commission warns that fraudsters may try to get people to pay a fee to receive their stimulus check. Remember, there is no fee to be paid to get the stimulus check. (If you are waiting for your check, head to the IRS website Get My Payment tool to check the status).
The FTC also warns about scammers trying to convince people to give them their social security card number, bank account or government benefits debit card account number.
In general, be extremely wary if you receive a call about your stimulus check. Government agencies generally do not call, or even e-mail, in relation to money matters. "They almost always contact you by US mail", says the FTC.
"The IRS won't contact you by phone, email, text message, or social media with information about your stimulus payment, or to ask you for your Social Security number, bank account, or government benefits debit card account number. Anyone who does is a scammer phishing for your information", the FTC explains.
If you get a call supposedly from the IRS or a government agency asking for personal information or money then simply hang up, it will be a scam.
Malicious scam going around pretending to be Treasury Dept email asking for your bank account info Don't give it to them—it's a trap! Remember the real IRS will not email you If you didn't get your coronavirus recovery $$$ go to https://t.co/LYLjzTTzxB

— ChuckGrassley (@ChuckGrassley) May 20, 2020
Sending information to the IRS
Use the IRS website to correspond with them about the stimulus checks. You can also phone the dedicated stimulus check helpline: 800-919-9835.
IRS advice on scams and fraudsters
The IRS has also issued a warning over Covid-19 fraud, saying its Criminal Investigation division has seen a number of stimulus check scams over the past few months.
"Criminals seize on every opportunity to exploit bad situations, and this pandemic is no exception," said IRS Commissioner Chuck Rettig. "The IRS is fully focused on protecting Americans while delivering Economic Impact Payments in record time. The pursuit of those who participate in Covid-19 related scams, intentionally abusing the programs intended to help millions of Americans during these uncertain times, will long remain a significant priority of both the IRS and IRS-CI."
The IRS says it has seen a "tremendous increase" in phishing schemes using keywords including "Corona Virus," "Covid-19," and "Stimulus". The aim of the scams is to get "personally identifying information or financial account information to include account numbers and passwords."
The IRS says scams should be reported to the National Center for Disaster Fraud (NCDF) Hotline at 866-720-5721 or submitted through the NCDF web Complaint Form.