Chicharito: "I want to leave Manchester United"
In 2015 Javier Hernandez left Manchester United to play with Bayern Leverkusen in the Bundesliga where he scored a total of 39 goals in all competitions.
In 2015 Javier Hernandez left Manchester United for the second time in his career but on this occasion it was a permanent move to Bayer Leverkusen. In 2014 he played on loan with Real Madrid but returned to the 'Red Devils' one year later with Louis Van Gaal as the head coach. That season Chicharito got little playing time, leading him wanting to leave during the summer transfer window.
How Bayer Leverkusen signed Chicharito
Former Bayer Leverkusen boss Jonas Boldt revealed the story about how they ended up signing the Mexican striker and why it was a good decision for everyone involved. "At first I didn't think it was possible to sign him. I started talking with his agent and we noticed he was not playing a lot in Manchester," said Boldt in an interview with ESPN.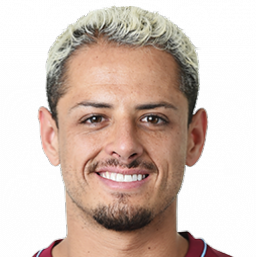 "After a game we talked with Chicharito and he told me straight up, 'I want to leave because Van Gaal does not let me play.' There were only three days left for the transfer window to close, so I flew to Manchester to sign him. I remember that Hernandez arrived on the last day of the transfer window and it was a great decision for everyone in the end," Boldt explained.
Chicharito a perfect fit
Boldt explained that at the end of the day Javier Hernandez was a perfect fit for Bayer Leverkusen and he adapted very well to the team's style of playing and to the Bundesliga. The Mexican striker ended up scoring a total of 39 goals in 76 games in all competitions.
Hernandez also gave 9 assists in the two years he played at Leverkusen, "with Bayer he found a game system that favored him and he did not have the same luck to find it in his year at Real Madrid and on his return to Manchester," Boldt concluded.