Coronavirus India news summary: cases and deaths - 24 June
Coronavirus live India: latest Covid-19 news - 24 June
India has recorded its highest one-day rise in new coronavirus cases
15,968 infections have been detected in the past 24 hours with 456,183 people so far in India have tested positive for the virus
Medical staff wearing Personal Protective Equipment (PPE) gear walk through a lane as they conduct a door-to-door medical screening inside Dharavi slums to fight against the spread of the COVID-19 coronavirus, in Mumbai on June 24, 2020.
(Photo by INDRANIL MUKHERJEE / AFP)
The Patanjali Research Institue launched, on Tuesday, what they say is the first-ever medicine based on Ayurveda treatment for covid-19. However, the Ministry of AYUSH (Ayurveda, Yoga & Naturopathy, Unani, Siddha and Homoeopathy) has demanded the company stop advertising the drug until they have been given the chance to examine the evidence for the claims being made.
Making sure everyone is covered
Critical opinion piece in the Guardian on the method in which rich countries and big pharma companies attempt to ensure vaccines reach the world's poorest people. How will it work for covid-19?
Delhi cases pass 70,000
A total of 3,788 new cases of the novel coronavirus in Delhi have taken the capital's tally to more than 70,000.
Covid-19 drug remdesivir priced at $71 per 100 mg vial
(Reuters) India's Hetero Labs Ltd has priced its generic version of remdesivir, Gilead's experimental Covid-19 drug, at 5,400 rupees ($71) per 100-milligram vial, the drugmaker said on Wednesday, as it prepares to ship them to hospitals in the country.
The privately held company said it would supply 20,000 vials of the drug. Fellow Indian drug firm Cipla Ltd had said on Tuesday that its own version of the antiviral drug remdesivir would be priced below 5,000 rupees.
Medical staff wearing Personal Protective Equipment take the temperature reading of a woman as they conduct a door-to-door medical screening inside Dharavi slums to fight against the spread of the Covid-19 coronavirus, in Mumbai on June 24, 2020. The epidemic has badly hit India's densely populated major cities -- including the national capital New Delhi and the financial hub Mumbai -- with reports of hospitals being overwhelmed and patients struggling to find beds. (Photo by INDRANIL MUKHERJEE / AFP)
India calls in army to run facilities in Delhi as cases surge
(Reuters) India reported 16,000 new coronavirus cases on Wednesday, its highest daily increase since the outbreak began, and the government called in the army to manage new treatment centres with thousands of additional hospital beds in New Delhi.
At more than 456,000 confirmed coronavirus cases so far, India is the fourth worst hit country in the world, behind the United States, Brazil and Russia, according to a Reuters tally.
Cases are expected to keep rising as state governments ease restrictions in place since lockdown was first imposed in late March.
India records record single-day number of cases
There were over 15,000 new registered cases of coronavirus in India over the past 24 hours but recovery rates also rose again to well over 50 percent.
India says it may allow some foreign flights to resume after U.S. criticism
(Reuters) India's ministry of civil aviation said on Tuesday it was considering allowing some international carrier flights to resume after Washington accused India of "unfair and discriminatory practices."
The Indian ministry said in a statement posted on Twitter that as "we move from controlled and managed aviation evacuation of our citizens in different parts of the world and foreign nationals from India, we are now looking at the possibility of establishing bilateral arrangements."
The U.S. Transportation Department issued an order Monday to require Indian air carriers to apply for authorization prior to conducting charter flights beginning in 30 days.
The department sought "to restore a level playing field for U.S. airlines" under the U.S.-India Air Transport Agreement. The Indian government, citing the coronavirus, has banned all scheduled services and failed to approve U.S. carriers for charter operations, it added.
Coronavirus certificate for travellers returning to India branded "useless"
The coronavirus negative test certificate, insisted upon by Kerala government from expatriates returning to the state, has been deemed 'senseless' and 'useless' by Malayalis waiting to board their flights from UK.
As many as 447 Malayalis are flying back to Kerala via Vande Bharat Mission flights from London's Heathrow Airport to Kochi on June 24, 27 and 30, said Anoop Sasidharan, who works in the retail industry in Bristol and runs a WhatsApp group disseminating travel information to Malayalis in the UK.
"Luckily, the High Commission in London has not yet issued any directive to Keralites to get a Covid negative certificate," said Sasidharan, a native of Aluva.
But several UK residents said the Covid-19 negative certificate will be a "useless piece of paper" as soon as a passenger boards the flight.
How Mumbai became the epicentre of India's coronavirus outbreak
Mumbai, India's financial capital, is the worst-hit city by the pandemic with 20% of India's Covid-19 cases. The government was late in starting surveillance in slum clusters and when it did, it put healthcare workers like Nikhil, without adequate protective equipment, at risk. Testing criteria were often changed to restrict testing, especially for asymptomatic patients, while the public health system that was already struggling with a high patient load before Covid-19 became quickly overwhelmed.
In the midst of these challenges, top officials were moved around – the city commissioner of BMC was replaced and the city got two new additional municipal commissioners.
USA, Brazil, India & Russia account for nearly half of Covid-19 cases globally
The World Health Organization announced Monday that the global community had reached a grim milestone, surpassing 9 million coronavirus cases with the greatest single-day increase of more than 183,000 in a 24-hour period.
It took three months for the first 1 million cases to be reported worldwide, World Health Organization Director-General Tedros Adhanom Ghebreyesus said Monday at a virtual health forum organized by the World Government Summit. The pandemic has accelerated to a pace where the last 1 million cases were recorded in the past eight days.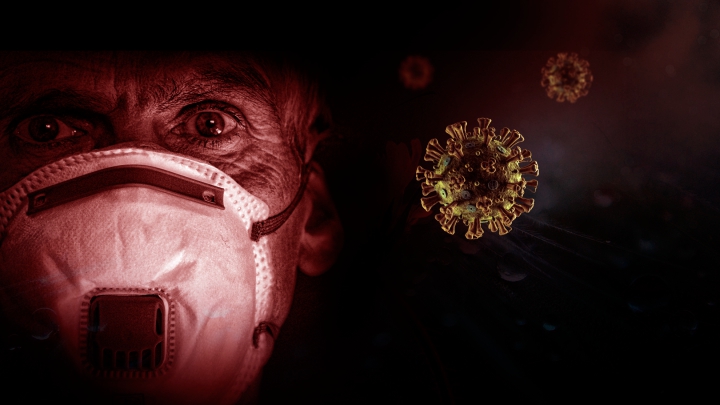 Catch up...
We freshen up each day with a new blog so if you want to have a look back at what has been happening over the previous 24 hours then check out yesterday's feed.
Coronavirus live India updates: welcome
Hello and welcome to our live, India-focused coverage of the coronavirus pandemic, which as of 05:30 IST on Wednesday had registered just over 9 million cases and nearly 471,000 deaths worldwide, according to figures compiled by Johns Hopkins University.
We'll endeavour to keep you up-to-date with the latest developments as they emerge in India, where the Covid-19 crisis has led to more than 440,000 cases and 14,011 fatalities.