Chelsea: Timo Werner's salary leaked
Roman Abramovich decided to fork out big money for Timo Werner with the hope that the striker will be a key investment for Frank Lampard's team.
Chelsea spent big on Timo Werner in the hope that the German striker provides a steady supply of goals for Frank Lampard's team over the next few years. On top of the 53 million euro transfer fee paid to RB Leipzig, effectively the player's retention clause, Chelsea have also to meet Werner's wages - 15.5 million euros for each of the next five seasons. Werner will be the best-paid player in the Chelsea squad, almost as much as the combined salaries of Kante and Kepa (both are on 8.7 million euros a year).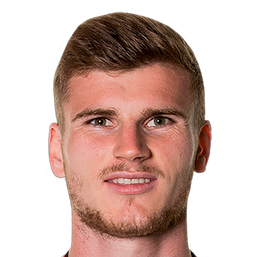 Leipzig make a profit on Werner
Then there is the signing-on fee, a one-off payment just for putting his signature on his new Chelsea contract. Leipzig meanwhile, stand to make a tidy profit on a player who they bought from Stuttgart  for 14 million euros in 2016. Of the 39 million euro profit, 8.2 million will go directly to Stuttgart due to a clause concerning future sale and formation costs.