Coronavirus level 3 in South Africa: Social visits, casinos and restaurants
The regulations for the coronavirus level 3 in South Africa have been published, as restaurants and casinos are expected to be re-opened soon.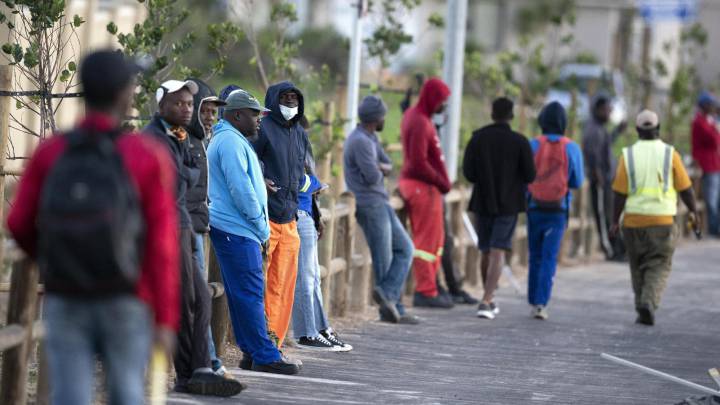 As level 3 of facing Covid-19 pandemic gets underway in South Africa the government has announced easing some restrictions on certain activities to improve economic conditions and help revive industries including restaurants, cinemas, and casinos. Businesses will be able to re-open as soon as they receive a protocol from the health authorities, which they can then follow in orde to start up operations again.

President Cyril Ramaphosa said earlier in his statement on 17 June: "In each instance, specific and stringent safety requirements have been agreed on and will need to be put in place before a business can reopen, and protocols will need to be strictly adhered to for businesses to remain open".
Re-opening restaurants and casinos:
The government recently released the level 3 amendments to the lockdown restrictions that included the re-opening of libraries and museums. Furthermore, various industries including restaurants, casinos, cinemas, theatres, and personal care services will no longer be banned, and will be allowed to get back to business following a consultation between the health minister and the cabinet minister in charge of each sector.
No home visits allowed yet:
However, people are still not allowed to pay each other home visits. Since 26 June, people have been only allowed to get together for exercise from 06:00 till 18:00, provided that the number of people in a group does not exceed four individuals, who abide by the health and social distance protocol.
As soon as new health protocols are published, people also will be able to gather at restaurants, casinos, and cinemas, while home visits will remain prohibited for this stage.
The amendments downside:
The new amendments have met with criticism, in particular from certain sections of society, as people with fewer resources and who can't afford to visit cinemas and restaurants will still not be able to see their loved ones due to the prohibition on home visits.
Furthermore, the new regulations are seen as being unfair to those lacking resources, aimed as they are at getting the economy going again. Critics argue that the amendments should have involved more flexibility, as it appears somewhat irrational to allow people to go gambling or to gather for a meal at a restaurant, while not allowing home visits.