Carlos Vela unlikely to play the 'MLS is Back' tournament - reports
ESPN reports the league's MVP intends not to play the 'MLS is Back' tournament with LAFC in Orlando, Florida.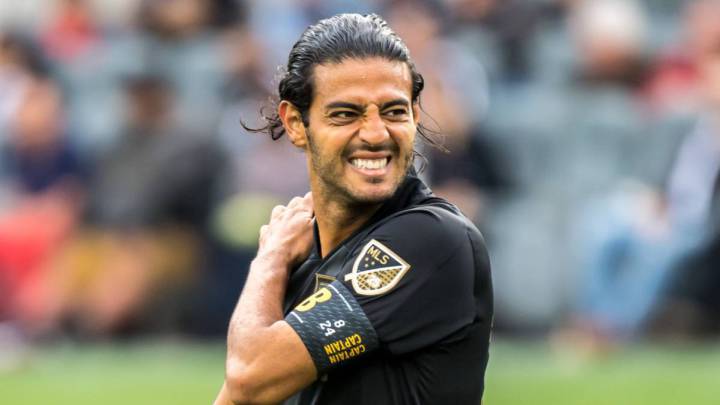 The 'MLS is Back' tournament starts on Wednesday 8 July in Orlando, Florida and according to ESPN Carlos Vela will likely not join Los Angeles Football Club (LAFC) not because he is injured but because his wife is pregnant. According to ESPN, the league's MVP is "not 100 percent certain."
Another reason behind Vela deciding he likely will not go is because Orlando City and FC Dallas have reported that several players have tested positive for coronavirus and he is determined to avoid his family from being exposed to the virus.

10

Vela is expecting his second son and leading to his doubts over playing the tournament or not with LAFC. The MLS will host the tournament at the Walt Disney Resort in Orlando, Florida with players prohibited from seeing their family and friends because they have to remain quarantined inside the complex to prevent them from getting Covid-19.
LAFC is in Group F and will play Portland Timbers, LA Galaxy and Houston Dynamo. If Vela decides not to play during the two months tournament that would be a huge blow for LAFC given that he has scored 57 goals in 72 games in all competitions.
The team is expected to fly to Orlando, Florida next week with LAFC then announcing the final roster that will be playing in the 'MLS is Back' tournament. With or without Carlos Vela the 'black and gold' remain one of the leading contenders to win it.