Coronavirus India news summary: cases and deaths - 4 July
Coronavirus live: India latest news - 3 July 2020
Record number of Covid-19 cases reached on Friday
The Covid-19 pandemic continues in India with new cases hitting another record high on Friday, with over 23,500 reported during the day. With more than 22,000 new infections on Thursday, India's coronavirus caseload has jumped by about 45,500 in just two days. The death toll from the virus has risen to 18,662 with 446 fatalities
TikTok distances from Beijing in response to India app ban
Social media app TikTok distanced itself from Beijing after India banned 59 Chinese apps in the country, according to a correspondence seen by Reuters. In a letter to the Indian government dated June 28th and seen by Reuters on Friday, TikTok Chief Executive Kevin Mayer said the Chinese government has never requested user data, nor would the company turn it over if asked.
TikTok, which is not available in China, is owned by China's ByteDance but has sought to distance itself from its Chinese roots to appeal to a global audience. Along with 58 other Chinese apps, including Tencent Holdings Ltd's WeChat and Alibaba Group Holding Ltd's UC Browser, it was banned in India this week following a border clash with China.
The ban, which upset India's growing legion of TikTok stars, has also given a lift to local rivals such as Roposo, which added 22 million new users in the 48 hours after the ban took effect.
Pakistani foreign minister tests positive for Covid-19
Pakistani Foreign Minister Shah Mehmood Qureshi said on Friday he had tested positive for Covid-19, days after holding high-profile meetings including one with U.S. special representative on Afghanistan Zalmay Khalilzad in Islamabad. "This afternoon I felt a slight fever and immediately quarantined myself at home," Qureshi said on Twitter. He said he felt healthy and would carry on his duties from home.
In the last few days, Qureshi has had contact with Pakistani Prime Minister Imran Khan in parliament and in a cabinet meeting on Wednesday. Qureshi also met Khalilzad on Wednesday when the U.S. special representative travelled to Pakistan to discuss progress on the Afghan peace process. Pictures released from those meetings showed Qureshi and others wearing face masks. The U.S. State Department did not comment. Pakistan has reported 221,896 cases of the coronavirus and 4,451 deaths.
WHO sees first results from Covid-19 drug trials within two weeks
The World Health Organization (WHO) is due to receive the first results from clinical trials on drugs that might be effective in treating Covid-19 patients, its Director General Tedros Adhanom Ghebreyesus said on Friday.
"Nearly 5,500 patients in 39 countries have so far been recruited into the Solidarity trial," he told a news briefing, referring to clinical studies the U.N. agency is conducting. "We expect interim results within the next two weeks."
The Solidarity Trial started out in five parts looking at possible treatment approaches to Covid-19: standard care; remdesivir; the anti-malaria drug touted by U.S. President Donald Trump, hydroxychloroquine; the HIV drugs lopinavir/ritonavir; and lopanivir/ritonavir combined with interferon.
Earlier this month, it stopped the arm testing hydroxychloroquine, after studies indicated it showed no benefit in those who have the disease, but more work is still needed to see whether it may be effective as a preventative medicine.
Mike Ryan, head of the WHO's emergencies programme, said it would be unwise to predict when a vaccine could be ready. While a vaccine candidate might show its effectiveness by year's end, the question was how soon it could be mass produced.
Large, 1,000-bed field hospital to be set up in New Delhi
A new, temporary field hospital will be operational from Monday hospital on Ulan Batar Marg near Indira Gandhi International Airport, New Delhi.
Medical teams will be provided by the Armed Forces Medical Services (AFMS). The hospital, which will have 100 critical care beds, 150 high dependency beds with ventilators and 750 oxygen beds along with investigative facilities. Union Home Minister Amit Shah is likely to visit the facility on Sunday
India's now-broken health system
Covid-19 has hit hard and is leaving a trail of destruction behind it.
Indian Open golf tournament cancelled
The biggest golf tournament in India was cancelled today due to the pandemic. It was originally meant to be held from 19 to 22 March, but was postponed. Organisers had planned to stage it in October, but given the worsening coronavirus situation the decision was taken to cancel the 2020 edition and look ahead to 2021.
Pakistan Foreign Minister tests positive for Covid-19
He met the US Special Representative for Afghanistan on Wednesday.
MP tests positive
MP Locket Chatterjee has been out and about a huge amount over the past two weeks. At the moment she is at home, with doctors to decide if she needs hospital treatment.
Experts cast doubt on India's timeline for coronavirus vaccine
The chief of India's top clinical research agency said in a leaked letter circulated on Friday it envisaged launching a novel coronavirus vaccine by 15 August, prompting scepticism from some health experts who questioned the short timeline.
Dozens of vaccine candidates are at various stages of development around the world to tackle the coronavirus pandemic.
One, from India's Bharat Biotech and being developed with the Indian Council of Medical Research (ICMR), was this week approved for Phase I and Phase II clinical trials.
"It is envisaged to launch the vaccine for public health use latest by August 15, 2020, after completion of all clinical trials," ICMR Director General Balram Bhargava said in the letter, dated July 2 and addressed to institutions involved in the trials.
Phase I and Phase II trials typically test the safety of a drug before it enters Phase III trials that test its efficacy.
Each phase can last months, if not years, and although regulators globally have been fast-tracking trials on medicines and vaccines to treat the novel coronavirus, the timeline envisaged in the letter would be unprecedented.
"To my knowledge, such an accelerated development pathway has not been done EVER for any kind of vaccine, even for the ones being tried out in other countries," Anant Bhan, a doctor and public health researcher, said on Twitter.
"Even with accelerated timelines, this seems really rushed, and hence with potential risks, inadequate attention to process." (Reuters)
Bollywood turns to online streaming services
In this picture taken on 18 June, an auto rickshaw driver rides past a movie theatre complex closed due to a coronavirus lockdown in Mumbai. With cinemas shut for months due to the restrictions, and little prospect they will open soon, frustrated Bollywood producers have turned to the likes of Amazon, Netflix and Disney+ Hotstar to release films online.
(Photo: INDRANIL MUKHERJEE / AFP)
Over 20,000 new cases in India for first time
The Indian Ministry of Health's announcement on Friday of 20,903 new coronavirus cases represents a grim milestone for the country, as it is the first time it has registered over 20,000 fresh infections in a single day.
The record case count comes amid criticism from Indian PM Narendra Modi over "increasing negligence in personal and social behaviour" among the nation's population.
"Earlier, we were very careful with respect to wearing masks, social distancing and washing of hands for 20 seconds," Modi said on Tuesday. "But today, when we need to be more careful, increasing negligence is a cause of worry."
India approves human trials for second vaccine candidate
Zydus has received approval from Indian regulators to begin human studies for its Covid-19 vaccine contender, the drugmaker said on Friday, as the novel coronavirus infections continue to surge in the world's fourth worst-hit nation.
The potential vaccine showed a "strong immune response" in animal studies, and the antibodies produced were able to completely neutralise the wild type virus, Zydus, part of Cadila Healthcare Ltd, said in a statement to Indian stock exchanges.
India's approval for Zydus comes days after privately held Bharat Biotech got a similar green light for human studies for its vaccine candidate.
Zydus will begin human trials this month in over 1,000 subjects in multiple sites in India, it said. The company also plans to ramp up its production capacity for the vaccine contender to serve Indian and global demand, it added.
There were no safety concerns for the vaccine candidate in repeat dose toxicology studies, Zydus said. In rabbits, up to three times the intended human dose was found to be safe, well tolerated and immunogenic.
No vaccine has yet been approved for commercial use against Covid-19, but more than a dozen from over 100 candidates globally are currently being tested in humans, and some have shown potential in early-stage trials. (Reuters)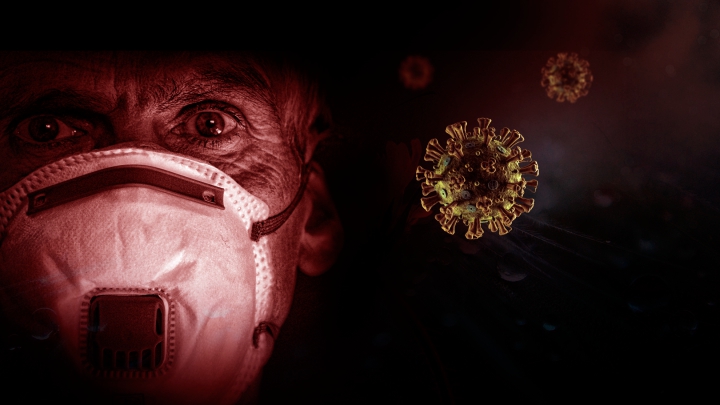 Coronavirus live India updates: welcome
Hello and welcome to our live, India-focused coverage of the coronavirus crisis, which as of 12:15 IST had registered 10,871,362 cases and 521,298 deaths worldwide, according to figures compiled by Johns Hopkins University.
In India, the Ministry of Health has reported 20,903 new infections in the latest 24-hour cycle, taking the country's overall case count to 625,544. There were 379 new fatalities, leaving India's coronavirus death toll at 18,213.