San Jose Earthquakes' Hoesen points to president over racism
Danny Hoesen claims racist abuse on social media as his team San Jose Earthquakes prepares to open in MLS is Back tournament versus Seattle Sounders.
The death of George Floyd sparked the 'Black Lives Matters' movement all over the world and many have joined the call to stop police abuse against black people, especially in the United States. Many athletes have also expressed their point of view of the matter in their social media accounts and no one is tolerating more abuse.
As San Jose Earthquakes prepares to debut in the MLS is Back tournament against Seattle Sounders on Friday, one of the footballers Danny Hoesen told reporters that he was a victim of racist abuse on social media.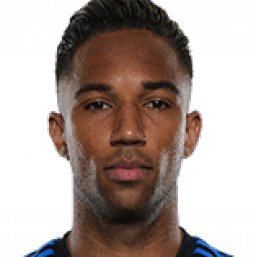 The Earthquakes forward told his teammates about a racist instagram message he received this week, "Even guys that are not of color and lived in this country for long, they even apologized and said that 'We had no idea this was going on, and what these guys are going through,'" Hoesen explained. "So I think it's good that everybody starts to stick together and address the problem."

Danny Hoesen's father is from Morocco and his mother is Dutch. This news comes as roughly 100 players stood in solidarity on the pitch ahead of Wednesday's tournament opener. "It's not that racism is only in America; it's in Europe, it's in Asia, it's everywhere. And so from that perspective, I'm not surprised," the 29-year-old Hoesen said.
"My opinion, it didn't change much. I'm just very curious how the country is going to handle it, how the president is going to handle it. People start to see that it's time for a change and that's going to be very interesting in the next couple of months," Hoesen concluded.