New Covid-19 rules on masks and bars in Louisiana
Gov. John Bel Edwards announced new rules to slow the spread of Covid-19 in Louisiana, blaming informal gatherings in part for rising cases.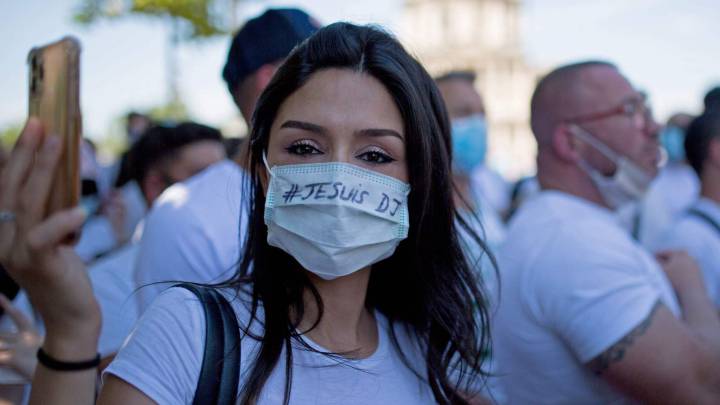 Reacting to the increase in new coronavirus cases, the Gov. of Louisiana, John Bel Edwards, announced on Saturday a statewide mask mandate and new restrictions for bars. This new mandate comes into effect on Monday and will require people from the age of eight and above to wear a mask in public, unless they have a medical condition prohibiting them from wearing one
On Saturday Louisiana reported 2,167 new coronavirus cases the state's third third-highest tally since the outbreak began on 9 March. The second highest, recorded on Friday, is only topped by an early April update that included an unspecified number of backlogged cases.
"Yesterday we had our highest day ever of new cases, it has become clear to me especially after the number we saw yesterday that our current restrictions are not enough," said Edwards.
Anyone within six feet of a non-immediate household member must wear a mask whether they are outdoors or inside. Parishes will be able to opt-out of the mask mandate if they meet a low-case criteria of fewer than 100 cases per 100,000 people over a 2-week period.
"Whether they opt-out or not is going to be a decision for them, but it is still strongly encouraged that everybody who is able to wear a mask wear one," said Edwards. Masks are an effective barrier against Covid-19, but have become a cultural flashpoint among some people who say being forced to wear them while in public spaces infringes on the freedom to choose how to protect themselves or those who simply don't like wearing one.
Bars can only operate as take-out
Bars also have new restrictions and any establishment with a liquor licence in Louisiana customers will be unable to drink on the premises. They will have to take their drinks to-go through curbside pickup. Bars have come under increased scrutiny by health experts for their role in spreading the coronavirus and that is why younger people have been contracted the virus in the past weeks.