Coronavirus India news summary 16 July: cases, deaths and news
India: live updates - 17/07
India coronavirus latest: 13:40 IST on Friday 17 July (10:10 CEST)
According to the latest figures published by Johns Hopkins University, 13,810,534 cases have been detected worldwide, with 590,005 deaths and 7,718,606 people recovered.
In India, there have been 1,003,832 confirmed cases and 25,602 deaths, with 635,757 people recovered from the virus.
India coronavirus cases pass one million
Coronavirus cases in India have now passed the one-million mark, according to official government figures. India reported a record 34,956 new infections on Friday to take the country's overall case count to 1,003,832 - a total lower only than the United States and Brazil. There were 687 new fatalities in the latest 24-hour cycle, bringing the Indian death toll to 25,602.
Sinopharm COVID-19 vaccine phase 3 trials begin
Chinese state-owned pharmaceutical company Sinopharm has begun phase 3 clinical trials of a COVID-19 vaccine in the emirate of Abu Dhabi, the Abu Dhabi government media office said on Thursday.
The human trial taking place in Abu Dhabi, part of the United Arab Emirates, is a partnership between Sinopharm's China National Biotec Group (CNBG), Abu Dhabi based artificial intelligence and cloud computing company Group 42 and the Abu Dhabi Department of Health.
Aarogya Setu world's most downloaded Covid-19 tracking app
Aarogya Setu has emerged as the world's most downloaded Covid-19 tracing app, according to the latest report by Sensor Tower.
The downloads of Aarogya Setu app peaked in the month of April at an estimate of 80.8 million while the total downloads stood at 127.6 million as of July on Apple's App Store and Google Play Store, the data has shown.
Stay safe, protect others
Another handy guide to keep minds focused on how simple steps taken by everyone can get the spread of the virus under control.
Lakshmi Mittal donates 3.2 million GBP to Oxford Jenner Institute
"Having always had a keen interest in healthcare, like many I was following with great interest the work on potential vaccines and treatments for Covid-19.
"After a fascinating conversation with Professor Hill, my family and I concluded that the work he and his team are doing is not only extraordinary but essential, not just for this current crisis but for other challenges we may face in the future.
"The importance of dedicated and ongoing research in this field cannot be overestimated and we are delighted to be supporting this vaccinology professorship at Oxford," Lakshmi Mittal, steel magnate and CEO of Arcelor Mittal, said.
India's Covid-19 contribution
UK Secretary of State for Health talks about the country's involvement in the battle against the pandemic.
Health minister says only God can save Karnataka
Minister Sriramulu struck a note of despair as a surge in Covid-19 cases in the state pushes towards 50,000.
Seven more die in Assam, flood toll touches 66
"In two waves of floods over almost two months, 66 people have met a watery grave while 26 more were buried alive in landslips induced by heavy rainfall. But the situation has improved slightly with the number of displaced people decreasing overnight from 44,108 to 36,320 across 249 relief camps in 19 districts," an ASDMA spokesperson said.
HSC Result 2020 Maharashtra Class 12
Over 15 lakh students were registered for Maharashtra Board class 12th exam this year. Out of the 15 lakh registered students, 3.39 lakh students are from Mumbai division alone, which consists of Thane, Raigad and Palghar.
This year, 1,919 students with special needs were registered for the MSBSHSE exams.
India records single-highest daily case numbers
The total number of new cases recorded in India on Wednesday stood at 32,498, the first time more than 32,000 cases had been detected in a 24-hour period.
Commuters drive through a flooded road during a rain shower in Mumbai on July 15, 2020. The monsoon -- which usually falls from June to September -- is crucial to the economy of the Indian sub-continent, but also causes widespread death and destruction across the region each year
(Photo by Punit PARANJPE / AFP)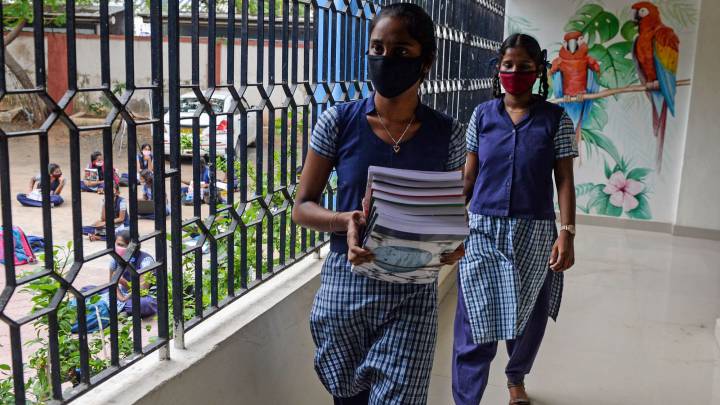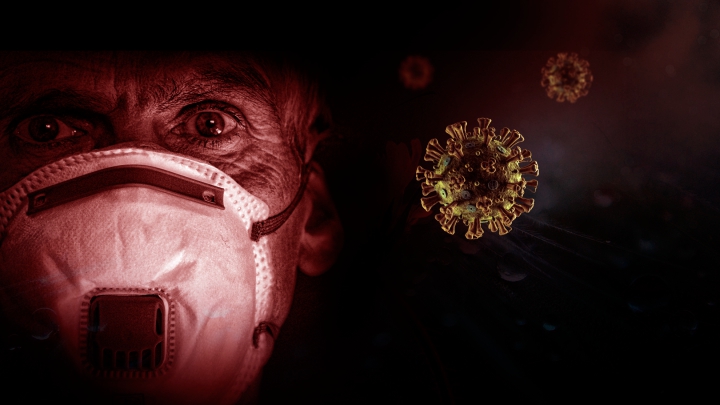 Coronavirus: the complete guide to the Covid-19 pandemic
All the information you need to understand the coronavirus pandemic
In this guide you'll find a summary of many of the recommendations and explanations provided by the World Health Organization (WHO) and other public health authorities, along with answers to many of the most frequently asked questions about the coronavirus.
Coronavirus live India updates: welcome
Hello and welcome to our live, India-focused coverage of the coronavirus pandemic, which as of 05:30 IST on Thursday 16 July had registered over 936,000 cases and more than 24,000 deaths in the country, according to Johns Hopkins University. Worldwide, there have been almost 13.5 million cases recorded and 582,500 fatalities, JHU estimates.