Real Madrid: Sterling Adidas deal could "oil the wheels" of move
A report in the Times says sportswear giants Adidas could help Real Madrid snap up Manchester City and England star Raheem Sterling.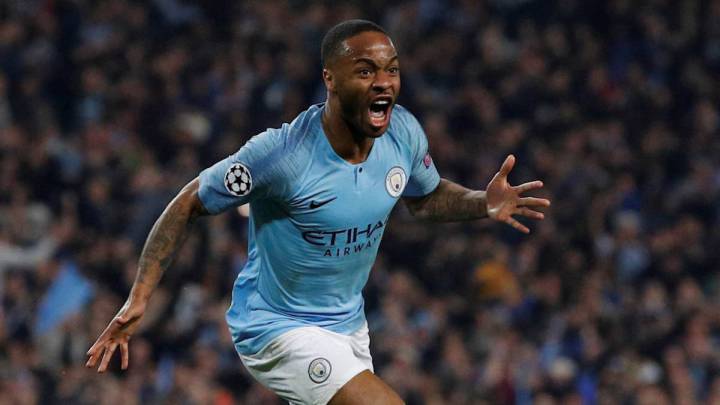 Raheem Sterling's prospective sponsorship deal with Adidas could "oil the wheels" of a transfer from Manchester City to LaLiga champions Real Madrid, says a report in the Times.
According to the UK newspaper, Sterling is in line to sign a big-money agreement with Adidas after his contract with Nike expires on 31 July, with the German manufacturer ready to hand the star a deal worth more than £10m a season.
Adidas "keen on the idea of Sterling playing for Real"
Adidas are thought to be "keen on the idea of Sterling playing for Real" - who are also sponsored by the sportswear giants - the Times explains. The publication adds that the player is well aware of the role the firm played in David Beckham's 2003 switch from Manchester United to the Spanish capital.
Real Madrid not keen to spend big on signings
However, the report also notes that Sterling's price tag would be a likely stumbling block to a move to the Bernabéu, as Madrid are reluctant to spend big in the current financial climate. The forward still has three years to run on his City contract and, according to Transfermarkt, is presently valued at just under 130 million euros.
A further issue is that Los Blancos already have six wide attacking players in their squad - Gareth Bale, Rodrygo Goes, Vinicius Júnior, Lucas Vázquez, Brahim Díaz and Marco Asensio - and would have to make room for Sterling's arrival.
Sterling has blossomed at City under Guardiola
There can be little doubt that the 25-year-old would represent a high-calibre signing, though. The scorer of 29 goals this season, he has flourished at City, establishing himself as a key member of the side that has won two Premier League titles, an FA Cup and three EFL Cups under head coach Pep Guardiola.
City and Madrid set for Champions League showdown
City and Madrid are due to face off at the Etihad Stadium in the second leg of their rearranged Champions League last-16 tie on 7 August, with the Premier League club leading 2-1 from February's opener in Spain.