Coronavirus Africa news summary: 27 July
Coronavirus live Africa: latest news - 27 July
Africa Covid-19 update: 02:00 WAT on Tuesday 28 July (03:00 CEST)
According to the latest figures published by Johns Hopkins University, 16,396,954 cases have been detected worldwide, with 651,902 deaths and 9,512,561 people recovered.
South Africa: 452,529 cases / 7,067 deaths
Egypt: 92,482 cases / 4,652
Nigeria: 41,180 cases / 860 deaths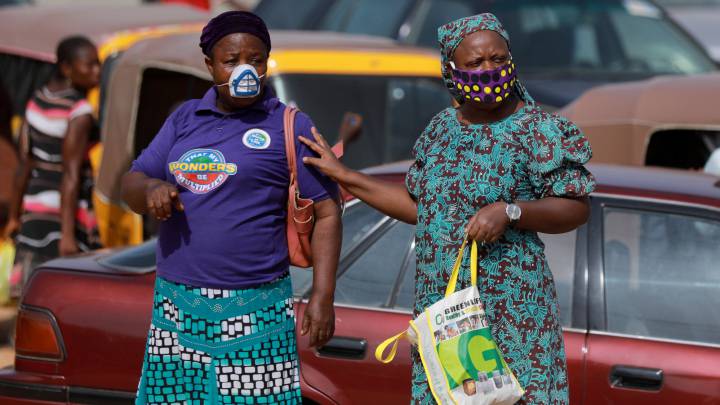 Nigeria extends second phase of easing restrictions
Delay to moving to the next phase
"We have regrettably come to the inevitable conclusion that the majority of Nigerians, irrespective of status, creed, and level of education, continue to live in denial of the virulent nature of the virus and consistently breach the guidelines and non-pharmaceutical measures put in place," said Boss Mustapha, the Nigerian Federal Government secretary.
WHO says Covid-19 "by far" its worst global health emergency
The new coronavirus pandemic that has infected more than 16 million people is easily the worst global health emergency the World Health Organization (WHO) has faced, its director general Tedros Adhanom Ghebreyesus said today.
The director general called for strict adherence to health measures including mask wearing and social distancing: "Where these measures are followed, cases go down. Where they are not, cases go up."
Tedros emphasised the priority remained saving lives. "We have to suppress transmission but at the same time we have to identify the vulnerable groups and save lives, keeping the death rates if possible to zero, if not to a minimum," he said, praising Japan and Australia in that respect.
South Africa's domestic soccer competitions will resume on 8 August
Reuters reporting that South Africa's domestic soccer competitions will resume on 8 August, the latest of the continent's major leagues to announce a return to play in the wake of the Covid-19 pandemic.
All matches will be played in a secure bubble environment in Johannesburg and Pretoria, and will be behind closed doors with fans unlikely to be allowed back into venues this year with the country yet to reach its peak of infections.
The season will get back under way with the semi-finals of the domestic FA Cup competition, before the league resumes three days later on 11 August.
Kaizer Chiefs lead the title race by four points from second-placed Mamelodi Sundowns, who have a game in hand and nine matches still to play.
South Africa has recorded the fifth highest number of Covid-19 cases in the world at 445,433 as of Sunday, though has a comparatively low death count of 6,769.
Morocco's domestic league will restart on Monday, while Egyptian domestic football is set to resume on 6 August as African nations get to grips with how to continue sporting activities through the pandemic.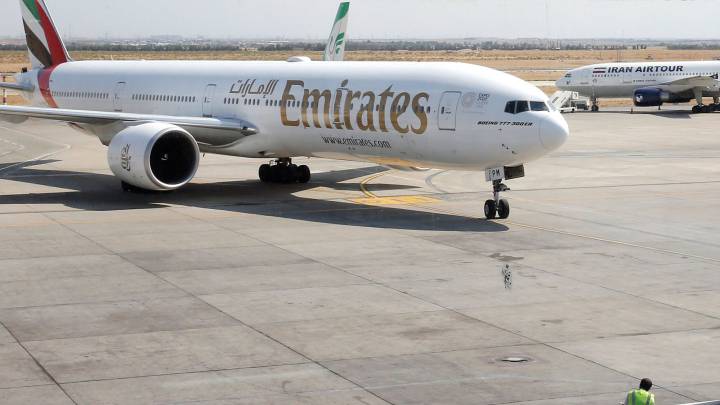 Top flight football to resume today in Morocco
No games have been played in Morocco since the middle of March due to the Covid-19 pandemic but after a four month hiatus, action in the Botola Pro league resumes tonight as Raja Casablanca face Difaa El Jadida and Hassania Agadir welcome Raja Beni Mellal.
Kenya extends curfew for a month as Covid-19 cases jump
(Reuters) Kenya's President Uhuru Kenyatta extended a nightly curfew on Monday for 30 days to curb the spread of Covid-19 and banned alcohol sales in restaurants but stopped short of locking down the country again despite a surge in cases.
The curfew had been due to be lifted on Aug. 6 or 7.
Kenya has so far reported 17,975 cases of infection with the new coronavirus and 285 deaths from the related disease Covid-19. The health ministry said on Sunday it had reported 960 more cases, the biggest daily jump since the first case was confirmed in March.
"The harsh reality my friends is that we are at war. At war with an invisible enemy who is relentless," Kenyatta said in a televised address.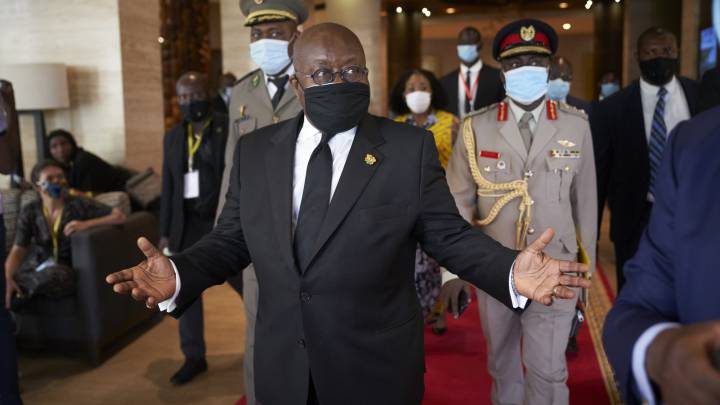 WHO says Covid-19 by far its worst global health emergency
(Reuters) The new coronavirus pandemic that has infected more than 16 million people is easily the worst global health emergency the World Health Organization (WHO) has faced, its director general Tedros Adhanom Ghebreyesus said on Monday.
Only with strict adherence to health measures, from wearing masks to avoiding crowds, would the world manage to beat it, Tedros added at a virtual news briefing in Geneva.
"Where these measures are followed, cases go down. Where they are not, cases go up," he said, praising Canada, China, Germany and South Korea for controlling outbreaks.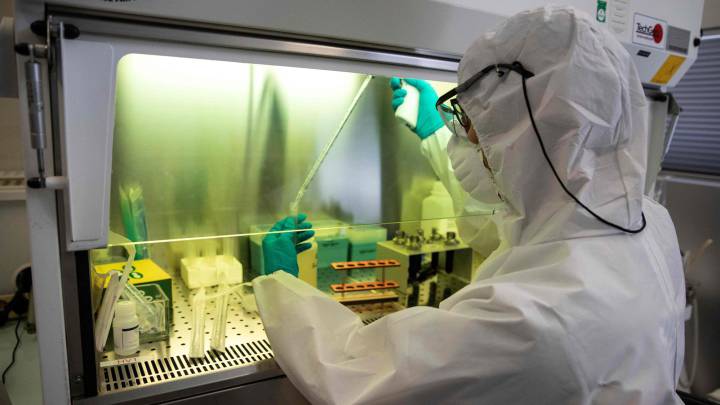 Morocco shuts down major cities after spike in coronavirus cases
(Reuters) Morocco will stop people entering and leaving some of its biggest cities from midnight to contain a surge in Covid-19 cases, the interior and health Ministries said on Sunday.
The cities to be locked down include the economic powerhouse of Casablanca as well as Tangier, Marrakech, Fez and Meknes.
The country eased a nationwide lockdown a month ago, though international flights are still suspended except special flights by national airlines carrying Moroccans or foreign residents.
On Sunday, the health ministry said 633 new Covid-19 cases were recorded, one of the biggest daily rises so far, bringing the total number of confirmed infections to 20,278, with 313 deaths and 16,438 recoveries.
AI to combat Covid-19
The WHO has unveiled its first digital health worker to combat Covid-19 misinformation. Avatar Florence has been developed by New Zealand company Soul Machines.
South Africa's Trade Minister Ebrahim Patel tests positive for Covid-19
South Africa's Trade Minister Ebrahim Patel on Saturday tested positive for COVID-19, the cabinet said, the fourth minister to contract the virus in Africa's hardest-hit country. Cabinet spokeswoman Phumla Williams said in a statement that Patel, 58, received his results on Saturday. "Minister Patel is in good spirits and is in self-quarantine, and will continue to work from home," Williams said. "Those that have been in contact with the Minister are also in self-isolation and have been encouraged to get tested," she added.
Ex-Nigeria footballer Musa Nosa Kadiri dies after falling from NYC apartment
Former Nigerian international Musa Nosa Kadiri died at the weekend in an accident in New York City. He was 53 years old.
A source said Kadiri went into a coma after falling from his apartment which caused bleeding on the brain. According to Sahara Reporters, Kadiri died on Friday.
A statement says his funeral service will be held on Thursday, July 30, at 5:03 pm.
14 airports now open to domestic flights in Nigeria
Nigeria's government announced yesterday that 14 airports are now opened for domestic commercial flight operations.
Aviation Minister Hadi Sirika listed the 14 airports, which include the Murtala Muhammed International Airport, Lagos; Nnamdi Azikiwe International Airport, Abuja; Mallam Aminu Kano International Airport, Kano; and Port Harcourt International Airport, Omagwa. Sam Mbakwe Airport, Owerri; Maiduguri Airport, Maiduguri; Victor Attah Airport, Uyo; Kaduna Airport, Kaduna; and Yola Airport, Yola.
Sirika list also included the Margaret Ekpo Airport, Calabar; Sultan Abubakar Airport, Sokoto; Birni Kebbi Airport; Yakubu Gowon Airport, Jos; and Benin Airport, Benin.
German sniffer dogs can detect Covid-19 infections in humans
Yet another reason why they really are man's best friend.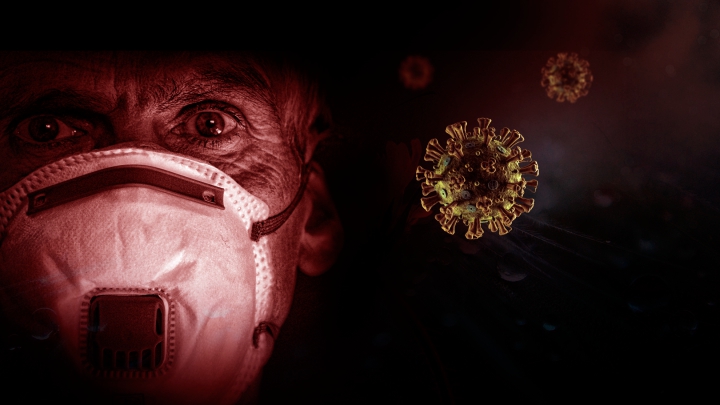 Conclusions on, and lessons from, Covid-19 pandemic in SA
The BBC's Andrew Harding has put together this list of seven conclusions to be drawn and lessons to be learned from South Africa's experience of the coronavirus pandemic so far, including why the country's seemingly low death rate is not all it seems.
Coronavirus live Africa updates: welcome
Hello and welcome to our live, Africa-focused coverage of the coronavirus pandemic, which has now registered over 16.2 million cases and close to 649,000 deaths worldwide, according to figures by Johns Hopkins University.