UAE demands double PCR tests for some arrivals into Dubai
UAE issued new rules obliging passengers arriving from certain destinations to undergo PCR testing twice for the novel coronavirus.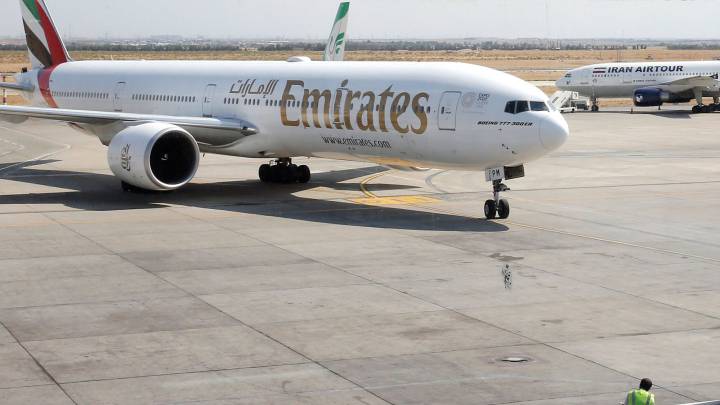 In its bid to eliminate the spread of Covid-19 across the country, UAE issued new rules to be applied at Dubai airports for passengers arriving from certain countries, with a requirement for those passengers to be tested twice for Covid-19 using the PCR test, starting on 1 August.
In addition to the mandatory PCR testing passengers will undergo after landing in Dubai, passengers will need to hold a negative Covid-19 test certificate issued by the country they are arriving from.
The list of countries includes:
Afghanistan
Brazil
Armenia
Bangladesh
Djibouti
Egypt
Eritrea
India
Indonesia
Iran
Iraq
Kazakhstan
Kyrgyzstan
Lebanon
Montenegro
Nigeria
Pakistan
Philippines
Russian Federation
Serbia
Somalia
South Africa
Sri Lanka
Sudan
Tajikistan
Tanzania
Turkmenistan
Uzbekistan
Some airports in the United States
UAE fighting coronavirus
According to the statement released by Emirates airline and Dubai airports "all passengers traveling to Dubai, including UAE citizens and residents, tourists, and passengers connecting in Dubai, must have a negative Covid-19 PCR test certificate from August 1."
"The test must be taken a maximum of 96 hours before departure. This excludes children under the age of 12 years and passengers who have a moderate or severe disability, the test must be taken a maximum of 96 hours before you depart. This also applies if you have traveled from these points to another destination and connected to an Emirates flight to Dubai."
The statement also said that the UAE government could assign certain laboratories in these countries where tests can be conducted and that passengers must have a printed copy of the test as digital ones won't be accepted.
UAE has reported 59,177 Covid-19 confirmed cases so far, with 52,510 patients having recovered and other 345 having succumbed to the virus.