Coronavirus Africa: news summary Monday 28 July
Coronavirus live Africa: latest news - 28 July
Avoid coronavirus at all costs
"Ongoing myocardial inflammation" in a substantial number of patients after Covid-19 infection. The long-term effects of the pandemic are very much unknowns as yet.
Malta says 65 rescued migrants test positive for COVID-19
Sixty-five migrants who were in a group of 94 people rescued at sea and taken to Malta on Monday have tested positive for COVID-19, Malta's health ministry said on Tuesday.
It was the single largest cluster of positive cases detected on the Mediterranean island since the first case came to light there on March 7.
The health ministry said 85 of the migrants had been tested so far, with nine awaiting an examination. It gave no further information about their condition. The nationalities of those infected were not given, but their dinghy was believed to have set sail from Libya.
SA president Ramaphosa: "We have all the ingredients for recovery"
Cyril Ramaphosa offered a message of hope in his weekly bulletin to the people of South Africa with the nation one of the hardest hit by the Covid-19 pandemic on the continent.
South African Airways rescue plan ready bar the funding, say administrators
A rescue plan for South African Airways (SAA) is ready and can be implemented once funding for the restructuring is found, the state-owned airline's administrators said on Tuesday.
The administrators took over SAA in December after almost a decade of financial losses and published their restructuring plan for SAA last month, after repeated delays and fierce wrangling over the airline's future.
Their plan envisages scaling back the airline's fleet and shedding jobs, but it needs at least 10 billion rand ($604.81 million) of new funds to work, and the government has not yet said where it will find the money.
"We are currently attending to and finalising the remaining outstanding administrative issues before filing a notice of substantial implementation," the administrators said in a statement.
Worshippers of the African Divine Church attend a prayer service at their church in Nairobi after Kenya's president allowed places of worship to reopen under strict guidelines to curb the spread of the novel coronavirus. (Photo by Yasuyoshi CHIBA / AFP)
WHO says COVID-19 pandemic is 'one big wave', not seasonal
(Reuters) The World Health Organization on Tuesday warned against complacency about new coronavirus transmission in the northern hemisphere summer, saying that this virus did not behave like influenza that tended to follow seasonal trends.
"People are still thinking about seasons. What we all need to get our heads around is this is a new virus and...this one is behaving differently," Margaret Harris told a virtual briefing in Geneva, urging vigilance in applying measures to slow transmission that is spreading via mass gatherings.
She also warned against thinking in terms of virus waves, saying: "It's going to be one big wave. It's going to go up and down a bit. The best thing is to flatten it and turn it into just something lapping at your feet."
IMF approves South Africa loan
The International Monetary Fund on Monday said it had approved $4.3 billion in aid to South Africa to help it fight the coronavirus pandemic.
Nigeria to allow would-be graduates back to school despite spreading Covid-19
(Reuters) Nigeria will allow schools to reopen for pupils due to take graduation exams, a presidential aide said on Monday, reviving a plan dropped earlier this month due to rising cases of Covid-19.
The West African country has reported 40,532 coronavirus infections including 858 deaths and the number of deaths has jumped from 460 since the schools plan was postponed on July 9.
But in the last few weeks domestic flights have resumed and a ban on interstate travel was lifted as authorities relax restrictions to open up the economy.
"The federal government orders the re-opening schools for secondary school students in exit classes on August 4, 2020," Bashir Ahmad, a presidential aide, tweeted.
Phase 2 of eased lockdown extended by one week
Federal Government has extended the phase two of eased Covid-19 lockdown which was originally due to expire on Wednesday 29 July by another one week. It will now end on 6 August.
Presidential Covid-19 Task Force Chairman Boss Mustapha explained that an extension was required for the Eid-el-Kabir festivities.
Nigeria's Covid-19 death toll reaches 860
Nigeria recorded 648 new confirmed cases of Covid-19 infections on Monday bringing the total of positive cases to 41,180.
The NCDC gave the state-by-state distribution of cases recorded in the country on Monday:
Lagos – 180
Plateau – 148
FCT – 44
Ondo – 42
Kwara – 38
Rivers – 32
Oyo – 29
Kaduna – 21
Osun – 20
Edo – 17
Ogun – 17
Ekiti – 11
Kano – 9
Benue – 9
Delta – 9
Abia – 9
Niger – 7
Gombe – 3
Borno – 1
Bauchi – 1
Imo – 1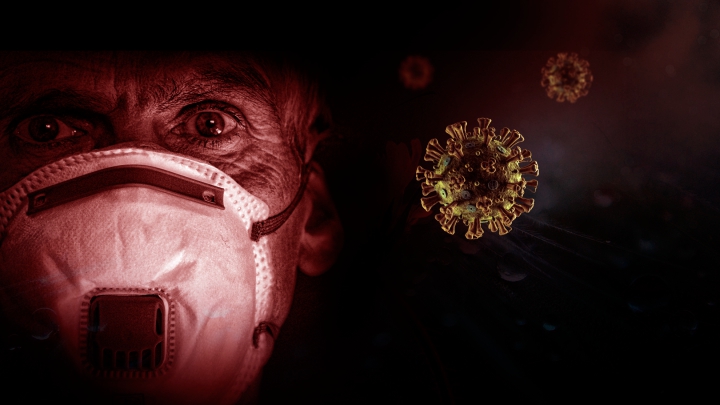 Delay to moving to the next phase
"We have regrettably come to the inevitable conclusion that the majority of Nigerians, irrespective of status, creed, and level of education, continue to live in denial of the virulent nature of the virus and consistently breach the guidelines and non-pharmaceutical measures put in place," said Boss Mustapha, the Nigerian Federal Government secretary.
Coronavirus live Africa updates: welcome
Hello and welcome to our live, Africa-focused coverage of the coronavirus pandemic, which has now registered almost 16.5 million cases and over 650,000 deaths worldwide, according to figures by Johns Hopkins University.