Coronavirus live updates: Nigeria, South Africa, Egypt, Ghana... cases, deaths and news
Coronavirus live Africa: latest news - 29 July
Latest figures from Ethiopia
Ethiopia recorded 610 new coronavirus cases on Wednesday, bringing its total to 15,810. The death toll rose by 14 to 253...
Signs of Hope
South African news anchor, Peter Ndoro, points to signs of hope in the number of people who have recovered from coronavirus...
Latest figures from South Africa
South Africa has registered 11,362 cases in the last 24-hour period, bringing its total to 471,123, while deaths rose by 240 to 7,497, Health Minister Dr Zweli Mkhize has confirmed.
A total of 2.87 million tests have been conducted, with 42,528 tests conducted over the past 24 hours, the minister said.
South Africa has the fifth largest caseload globally, after the U.S., Brazil, Russia and India.
The latest figures from Malawi
Malawi has recorded 120 new coronavirus cases in the past 24 hours, bringing its total to 3,858. The death toll rose by 4 to 107, while 1,760 people have recovered from the disease...
France's new COVID-19 cases hit one-month peak
The number of new coronavirus infections in France rose by 1,392 on Wednesday, the highest daily tally in a month and a figure likely to fuel fears of a second wave of the disease despite officials downplaying such a scenario.
The increase took France's total number of confirmed cases to 185,196. In a statement, health authorities said that, leaving aside the continuous decline of people in ICU units, all COVID-19 indicators showed 'an increase of the viral circulation'. The reproduction rate, on an upward trend since the beginning of the month, is now 'higher than 1.3', which marks a rise over 24 hours, they said.
The figure for new cases, the highest since the June 26 total of 1,588, is above the past week's daily average of 980 and almost double the 715 average seen in May, when France started to lift is lockdown.
Earlier in the day, French health minister Olivier Veran urged the country not to drop its guard against the disease, but said it was 'not facing a second wave'. There were also 15 new deaths linked to the disease, taking the total to 30,238, a figure higher than the daily average increase of nine seen over the last week. France has the seventh-highest death toll in the world. (Reporting from Reuters)
15 players test positive for Covid-19 at Zambian Premier League club
A total of 19 players and officials have tested positive for Covid-19 at the Zambian premier league club, Napsa Stars. The news comes two weeks after 28 positive cases were detected at fellow ZPL outfit, Forest Rangers.
"I would like to make an appeal to our players, the fans and the general football fraternity to adhere to all health measures, including wearing of face masks, social distancing and hand sanitising, among others," the club's chairperson Greg Chola Nsofu (via BBC News).
Zambia has so far reported over 4,481 coronavirus cases and 139 deaths.
Standard Bank SA predicts half-year profits to fall 50%
South Africa's Standard Bank revealed that it expects half-year profits to drop by 50% as the corononavirus continues to wreak havoc on the economy. Meanwhile, South Africa's insurers are bowing to political pressure and paying out on claims related to the coronavirus, which is set to have a major impact on the industry's profit margins this year...
Seven babies stillborn in one night at Zimbabwe hospital as nurses strike
Seven babies were stillborn in one night at a major Zimbabwean hospital this week because their mothers did not get adequate medical care due to a nurses' strike, doctors said on Wednesday, as a dispute over working conditions cripples hospitals.
Nurses went on strike countrywide last month demanding U.S. dollar salaries, which the government says it cannot afford. That has left government hospitals with skeleton staff and doctors and senior nurses stretched at a time when the country is grappling with rising Covid-19 cases. Out of eight pregnant women who underwent caesarean sections on Monday night at Sally Mugabe Hospital, the biggest in the country, only one successfully delivered a baby, three doctors who work in the maternity and paediatric units told Reuters.
'This was preventable. Some ruptured their uterus because nobody was there to monitor them, so when interventions were made it was to save the mother,' one of the doctors said, declining to be identified because they are not allowed to speak to the press.
Another doctor said fresh stillbirths - meaning a baby that dies during labour or delivery - were just a window into the state of Zimbabwe's public hospitals, which had become 'dysfunctional and a death trap to citizens'.
Gambia vice-president tests positive for Covid-19
Gambia Vice-President Isatou Touray has tested positive for Covid-19, leading President Adama Barrow to enter self-isolation for the next two weeks, the presidency said on Wednesday.
The presidency's statement did not provide any further details about Touray's condition. Touray, who is 65, was named vice-president last year.
Gambia, mainland Africa's smallest country, has recorded 326 cases of Covid-19, including nine deaths, the lowest totals in West Africa.
(Text: Reuters)
Seven babies stillborn in Zimbabwe amid Covid-19 staffing issues
Seven babies were stillborn at a hospital in Harare, the capital of Zimbabwe, on Monday after the facility was unable to offer urgent treatment due to staffing problems, the BBC has reported.
The hospital's personnel issues come amid a nationwide strike by Zimbabwean nurses over a lack of personal protective equipment during the coronavirus pandemic.
The deaths are "the tip of the iceberg", the BBC was told by one doctor at Harare Central Hospital.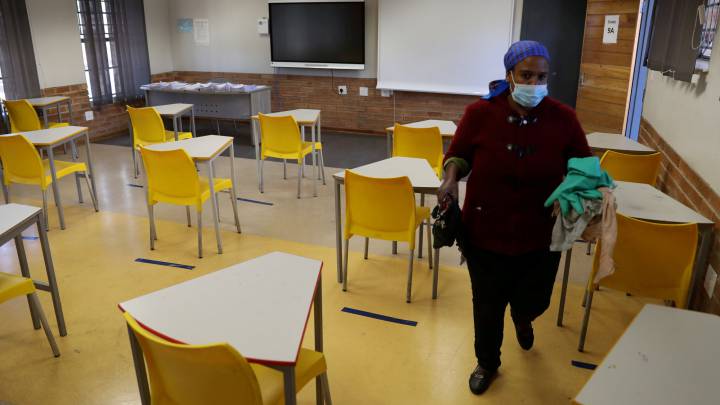 Nigeria: private school owners support reopening plan
Nigerian private school owners support reopening plan
Owners of private schools in Nigeria have welcomed the federal government's approval of the reopening of secondary schools in August following the suspension caused by Covid-19.
Full story:
Mali musicians dealing with life under Covid-19 regulations
Nathanael Dembélé, the former drummer for the internationally-known Malian group Songhoy Blues and current member of Collektif Teriya, plays a calabash in his studio in the Garantibougou neighborhood of Bamako, Mali, on Friday. According to Dembélé, "Musicians in Mali live day to day. You play tonight, make a little money, tomorrow that will allow you to feed yourself."
All cultural activities were stopped in Mali due to the ongoing Covid-19 pandemic. Musicians have been unable to work since the government prohibited gatherings of more than 50 people when positive coronavirus cases first appeared in the country in March 2020.
Many musicians have grown frustrated with broken promises from the government for relief for musicians. The government has lifted a lot of restrictions except the one prohibiting gatherings. Mali's rich palette of traditional and contemporary music has made it a hub for musicians across West Africa.
(Photo: EFE/EPA/ANNIE RISEMBERG)
65 Africa migrants rescued at sea test positive for Covid-19
More than two thirds of a group of 94 African migrants rescued in the Mediterranean Sea and taken to Malta on Monday have tested positive for the coronavirus, the country says. The Maltese government said on Tuesday that 65 of the migrants, who are believed to be from Morocco, Eritrea and Sudan, were found to be infected with Covid-19 on their arrival at the island.
Algeria concludes football season
The Algerian FA decided not to restart the current football campaign with the complications presented by the ongoing Covid-19 situation in the North African nation.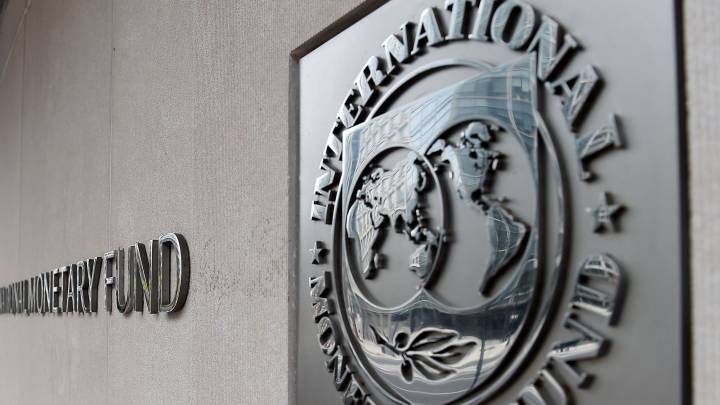 South African league to resume in August
South Africa's domestic soccer competitions will resume on Aug. 8, the latest of the continent's major leagues to announce a return to play in the wake of the COVID-19 pandemic.
All matches will be played in a secure bubble environment in Johannesburg and Pretoria, and will be behind closed doors with fans unlikely to be allowed back into venues this year with the country yet to reach its peak of infections.
The season will get back under way with the semi-finals of the domestic FA Cup competition, before the league resumes three days later on Aug. 11.
Kaizer Chiefs lead the title race by four points from second-placed Mamelodi Sundowns, who have a game in hand and nine matches still to play.
South Africa has recorded the fifth highest number of COVID-19 cases in the world at 445,433 as of Sunday, though has a comparatively low death count of 6,769.
Top Nigerian banker cleared after corruption probe
The president of the African Development Bank (AfDB) has been cleared of corruption charges after a review by an independent panel.
The US, one of the bank's biggest shareholders, insisted on a new inquiry in April after an internal review cleared Akinwumi Adesina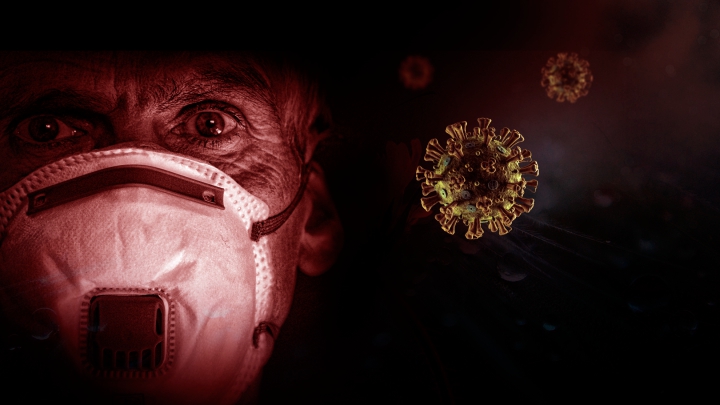 Coronavirus: the complete guide to the Covid-19 pandemic
Coronavirus: the complete guide to the Covid-19 pandemic
In this guide you'll find a summary of many of the recommendations and explanations provided by the World Health Organisation (WHO) and other public health authorities, along with answers to many of the most frequently asked questions about the coronavirus.
South African Airways rescue plan ready bar the funding, say administrators
A rescue plan for South African Airways (SAA) is ready and can be implemented once funding for the restructuring is found, the state-owned airline's administrators said on Tuesday.
The administrators took over SAA in December after almost a decade of financial losses and published their restructuring plan for SAA last month, after repeated delays and fierce wrangling over the airline's future.
Their plan envisages scaling back the airline's fleet and shedding jobs, but it needs at least 10 billion rand ($604.81 million) of new funds to work, and the government has not yet said where it will find the money.
"We are currently attending to and finalising the remaining outstanding administrative issues before filing a notice of substantial implementation," the administrators said in a statement.
Coronavirus live Africa updates: welcome
Hello and welcome to our live, Africa-focused coverage of the coronavirus pandemic, which has now registered over 16.7 million cases and over 660,000 deaths worldwide, according to figures by Johns Hopkins University.