Coronavirus India: news summary for 1 August
Coronavirus live India: latest news - 01 August
India Covid-19 update: 02:00 IST on Saturday 1 August (22:30 CEST)
According to the latest figures published by Johns Hopkins University, 17,674,664 cases have been detected worldwide, with 681,158 deaths and 10,373,873 people recovered.
In India, there have been 1,695,988 confirmed cases and 36,511 deaths, with 1,094,374 people recovered from the virus.
Bihar posts highest Covid-19 spike
Bihar reported the biggest spike in Covid-19 cases on Saturday with 3,521 new infections and 14 deaths. The spike in cases coincided with the highest number of testing of samples, 28,624, the state health department confirmed.
"Of the 3,521 cases reported Saturday, 2,502 samples were tested on July 31 and 1,019 on July 30, taking the state's overall case tally to 54,508, with 18,722 active cases," Bihar's health secretary Lokesh Kumar Singh explained during today's media briefing.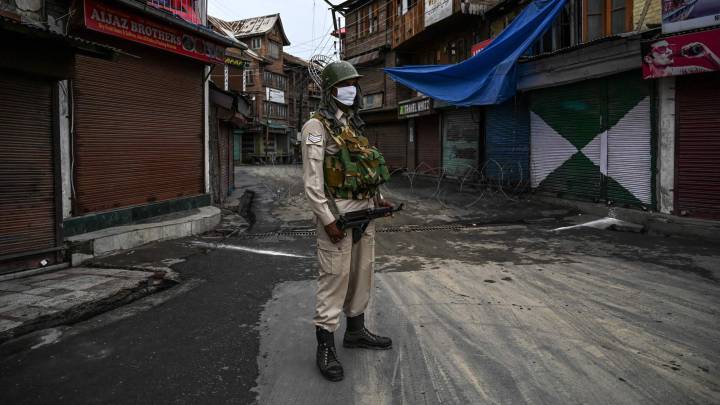 Former Andhra Pradesh minister Rao dies of Covid-19
Manikyala Rao, a former minister in the Andhra Pradesh state government and a BJP senior leader, has died of Covid-19. Rao was hospitalised in early July after testing positive for the coronavirus.
Preparations for Ganesha festival in Bangalore
Indian artists in Bangalore add the finishing touches to a depiction of the elephant-headed Hindu god Ganesha being assisted by rat helpers in fighting a virus figure, ahead of the Ganesha Chaturthi festival.
The festival is a day on which Lord Ganesha, son of Hindu gods Shiva and Parvati, is believed to bestow his presence on earth for all his devotees. It is celebrated as the birthday of Lord Ganesha. It is observed in the Hindu calendar month of Bhaadrapada, starting on the Shukla Chaturthi (the fourth day of the waxing moon period) and the festival will be celebrated on 22 August, with the coronavirus pandemic being a theme and motive of the Ganesha idols.
(Photo: EFE/EPA/JAGADEESH NV)
Covid-19 patient ends life by jumping off hospital building in Tripura
A 31-year-old Covid-19 patient allegedly died by suicide by jumping off the third floor of a hospital building in Tripura on Saturday, police said.
The man, a resident of Muhuripur village in South Tripura district, was admitted to the state-run Govind Ballabh Pant Hospital here on Friday after allegedly consuming poison, they said.
He had tested positive for Covid-19 during the mandatory rapid antigen test conducted before his admission to the hospital, authorities of the medical establishment said.
The man went to the third floor of the hospital building and jumped off a window early on Saturday. He died on the spot, they said.
Modi speaks at Smart India hackathon 2020
Prime Minister Narendra Modi is addressing the grand finale of the Smart India Hackathon — a nation-wide competition held by All India Council of Technical Education (AICTE). This year, over 4.5 lakh entries were received for the competition...
In pictures: Boys wash a goat before it is slaughtered during the Muslim holiday of Eid al-Adha, amid the spread of the coronavirus disease (COVID-19), inside an alley in Mumbai, India, August, 1, 2020.
Fatility rate drops to lowest level since lockdown began
The Ministry of Health and Family Welfare on Saturday said that the Coronavirus Fatality Rate has dropped to 2.15%, which is the lowest it has been since lockdown commenced.
With 36,569 patients discharged in the last 24 hours, the total recoveries have risen to 10,94,374. The recovery rate stands at 64.53% amongst COVID-19 patients.
AAI issues guidelines on flights
The Airports Authority of India has shared a detailed set of statewise guidelines for quarantine norms and regulations to be undertaken by air passengers flyers for each province...
In pictures: Muslim devotees perform Eid al-Adha prayers outside a shrine in Srinagar, India, 01 August 2020. Authorities ordered the closure of all major religious places, including mosques and shrines in Kashmir, to contain the spread of coronavirus. Kashmir has extended its security lockdown until 05 August 2020. (EFE/EPA/FAROOQ KHAN)
Fauci optimisitic vaccine will be ready by early 2021
U.S. infectious disease expert, Dr Anthony Fauci, has said that he remains confident that a coronavirus vaccine will be ready by early next year.
Fauci said he's "cautiously optimistic that we will have a vaccine by the end of this year and as we go into 2021. I don't think it's dreaming ... I believe it's a reality (and) will be shown to be reality."
Lockdown extended in containment zones of Maharashtra's Thane
Lockdown has been extended till August 31 in the containment zones of Maharashtra's Thane district. As of Friday, the coronavirus cases in Thane district stood at 85,956, while the death toll was at 2,365.
Coronavirus cases rising in hotels bordering Delhi
While coronavirus cases are decreasing in Delhi, hotels at places bordering Delhi such as Noida, Ghaziabad and Haryana, says health minister Satyendra Jain.
India sees highest daily increase in cases
India's COVID-19 tally reached 16,95,988 on Saturday with a record single-day increase of 57,118 cases, while death toll due to COVID-19 climbed to 36,511 with 764 people succumbing to the disease in a day.
Due to a technical issue our readers in Africa may find themselves redirected to our India live feed for Saturday 1 August. The problem has been addressed and normal service should resume shortly on our Africa blog. We apologise for any inconvenience.
A Kashmiri Muslim shepherd sells sacrificial sheep, in a market, before the upcoming Muslim festival of Eid al-Adha in Srinagar, the summer capital of Indian administered Kashmir, India. Citing the worsenining Covid-19 situation in Indian-administered Kashmir, authorities have decided not to allow congregational Eid-al-Adha prayers in the region amid speculations that the move was aimed at preventing protests over the revocation of the erstwhile state's special status and its downgrading to a union territory. Shopping and other preparations for the festive occassion which Muslims mark by sacrificing animals and offering congegrational prayers remained subdued due to the coronavirus and the economic toll lockdowns imposed by the government have taken on the region. (Photo by Yawar Nazir/Getty Images)
"More than half" of Mumbai's slum dwellers have Covid-19 antibodies
According to a report from the BBC, more than half the residents of slums in three areas in India's commercial capital, Mumbai, tested positive for antibodies to the coronavirus, a new survey has found.
Only 16% of people living outside slums in the same areas were found to be exposed to the infection.
The results are from random testing of some 7,000 people in three densely-packed areas in early July.
Mumbai has reported more than 110,000 cases and 6,187 deaths as of 28 July.
WHO warns vaccine programs have 10 percent success rate
There are 24 vaccine candidates in clinical trials, though the success rate of such programs is normally 10 percent, the World Health Organization's chief scientist Soumya Swaminathan said last week.
A healthcare worker wearing personal protective equipment takes a swab from a woman to test for the coronavirus disease in Kolkata. REUTERS/Rupak De Chowdhuri/File Photo/File Photo
As pandemic rages on, world economic recovery looks ever more shaky
(Reuters) The world economic outlook has dimmed again, with still-rising coronavirus infections and the risk of renewed lockdowns increasing the chances that any rebound will reverse course, according to Reuters polls of over 500 economists globally.
Over 17 million people have been infected worldwide by the coronavirus and more than two-thirds of a million people have died. That has forced governments to impose strict lockdown measures to curb the spread of the virus, keeping citizens at home and businesses closed and spurring recessions that aren't over yet.
With infections also on the rise elsewhere, including in Australia, India, Spain, and Brazil, economists again cut this year's economic prospects in the July 3-29 polls which show the worst contraction on record for the world economy in 2020.
"We expect the economic reality of the virus to start catching up with businesses across the globe soon," said Jan Lambregts, global head financial markets research at Rabobank.
"What we need is a vaccine or significant breakthroughs in medicines to decisively reopen our economies and restore business and consumer confidence – but there is no magic wand for the time being."
WHO reports another record daily increase in cases
(Reuters) The World Health Organization (WHO) reported a record increase in global coronavirus cases on Friday, with the total rising by 292,527.
The biggest increases were from the United States, Brazil, India and South Africa, according to a daily report. The four countries have dominated global headlines with large outbreaks.
The previous WHO record for new cases was 284,196 on 24 July.
Deaths rose by 6,812 on Friday, and have averaged 5,200 a day in July, up from an average of 4,600 a day in June.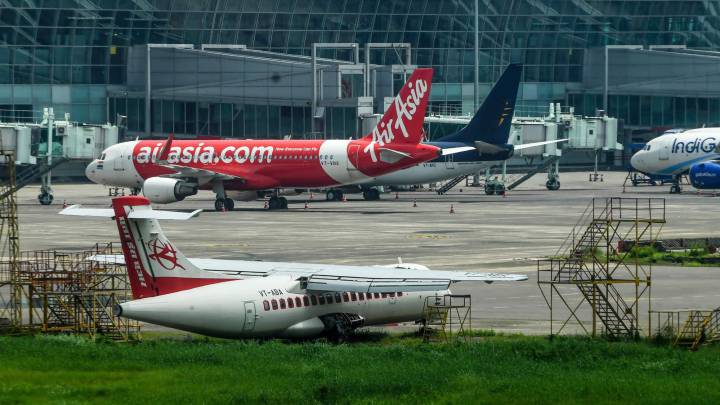 A man with a protective face mask walks in front of a mural celebrating the country's health workers in New Delhi. India reported another record surge in daily Covid-19 cases on Friday, taking the total to 1.64 million, as the government further eases virus curbs in a bid to resuscitate the economy, while also trying to increase testing.
10 die in India drinking hand sanitizer during alcohol ban
(Reuters) Ten men died in a southern Indian state on Friday after consuming alcohol-derived sanitizer, as local liquor shops were closed due to a coronavirus-related lockdown, police said.
The deaths in the town of Kurichedu, in Andhra Pradesh, came as India reported another record surge in daily Covid-19 cases, taking the total to 1.64 million.
"Some people who are heavily addicted to alcohol had been consuming hand sanitizers for the high," Siddharth Kaushal, the top police official in the district where Kurichedu is located, told Reuters. "Alcohol is not available because of the lockdown, but hand sanitizers are easily available."
India recorded its single-day highest number of coronavirus cases on Friday with 57,000 new Covid-19 cases reported. There have been nearly 20,000 fatilities in July, the highest monthly number since the pandemic began.
Welcome to our live India blog
Hello and welcome to our live coverage of the coronavirus in India. We launch our live blog this Saturday morning, 01 August, as India's case numbers rise above 1.6 million.
We'll be bringing you the latest news and reaction from across the Indian states over the course of the day, as well as keeping you up to the date with latest figures.