Club América: "Roger Martínez is a great player"
The Colombian striker landed himself in trouble with Club América's bosses for talking publicly about his future. He is looking for an exit to gain minutes.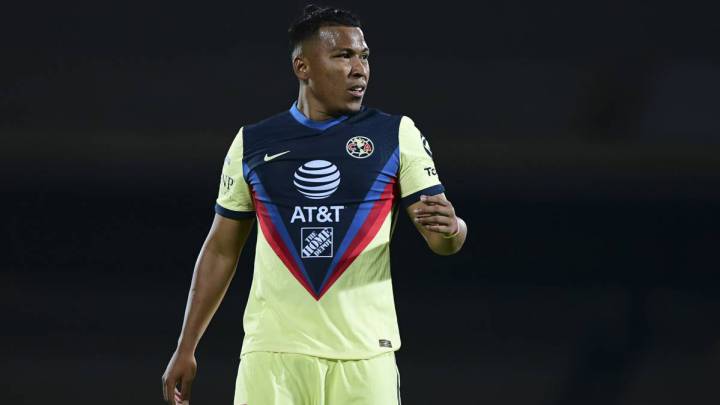 Roger Martínez did not play with Club América at the start of the year because he was allegedly trying to leave during the January transfer window. When the player notified the club of his intentions, América's bosses told coach Miguel Herrera he couldn't play Martínez until the situation was resolved.
Things have changed since then. América have played two games in the new 2020 Guardianes tournament and won both with the Colombian striker playing a key role for the team, "I am happy with the victory the young players did a great job. Roger has been amazing for us and I never doubted his quality, he helps us a lot and he compromises with the team," Miguel Herrera said.
The coach gave his thoughts after the win over Tijuana but he admitted that the team needs to be prepared to face tougher opponents: "The team is scoring a lot of goals, but there will be tougher teams and we need to improve. We need to keep improving during practice to get the results that we want," he explained.
Herrera concluded that the incorporation of Sergio Díaz would help the team win the championship, "We try to please our fans and his incorporation will help the team improve during this tournament. He will complete the roster," he said.