Coronavirus India news summary: Wednesday 5 August
Coronavirus live India: latest Covid-19 news - Wednesday 5 August
India Covid-19 update: 01:30 IST on Thursday 6 August (22:00 CEST on Wednesday 5 August)
According to the latest figures published by Johns Hopkins University, 18,614,542 cases have been detected worldwide, with 702,330 deaths and 11,181,018 people recovered.
In India, there have been 1,908,254 confirmed cases and 39,795 deaths, with 1,282,215 people recovered from the virus.
Scroll through some of the recent coronavirus-related articles:
Is the Kerala model against coronavirus really working?
Initially, it seemed as if Kerala had its Covid-19 outbreak under control. There were often days when the communist-led state reported zero new cases.
It lay in stark contrast to the rest of India, where cases were rising rapidly. India is now the third worst-affected nation in the world, behind only the US and Brazil in terms of the total number of infections.
When it appeared that Kerala managed to contain the virus' spread, the state was lauded nationally and internationally.
Ram temple bhoomi pujan said to be violation of Constitution
"The state takeover of the construction of the temple in the presence of the Governor and the CM [Chief Minister] of U.P. [Uttar Pradesh] is a negation of the secular democratic character of the Indian Republic. It is also a violation of the Supreme Court verdict that directed the temple construction to be undertaken by a Trust," he said in a series of tweets.
Also read: Ram temple bhoomi pujan | I don't have any grievance, says litigant Iqbal Ansari
He said the event gave "retrospective legitimisation for the destruction of the Babri Masjid." The Supreme Court had termed the demolition of the Babri Masjid at the site an "egregious violation of law" and had called for punishment of those involved.
Tamil Nadu records highest toll in 24 hours
Tamil Nadu on Wednesday reported 112 deaths due to the Covid-19 disease, the highest number of fatalities that the state has logged in a single-day till date, taking the death toll to 4,461. The southern state is the second worst-hit in the country after Maharashtra, by the Covid-19 pandemic, with capital city Chennai recording the maximum number of patients.
In the last 24 hours, Tamil Nadu has added 5,175 new coronavirus cases taking the case count to 2.73 lakh.

Day-long lockdown in West Bengal
Boys ride on a bicycle along a deserted street in Kolkata on Wednesday, during a day-long complete lockdown imposed by the West Bengal state government against the surge in coronavirus cases.
(Photo by Dibyangshu SARKAR / AFP)

Mata Vaishno Devi pilgrimage suspended amid coronavirus pandemic
Part of the route of the Shri Mata Vaishno Devi pilgrimage in Katra, some 45km from Jammu, India, on Tuesday. Authorities have closed all religious places, including the Holy Shrine of Mata Vaishno Devi, situated at the Trikuta Hills in Jammu and Kashmir's Reasi district, as a precautionary measure to contain the spread of Covid-19. For the first time in history, no pilgrim visited the shrine. Hotels, restaurants and shops at the base camp of the shrine have been shut for nearly four months.
(Photo: EFE/EPA/JAIPAL SINGH)
Stay up to date with the latest from Beirut
If you want to keep an eye on what's happening in the aftermath of yesterday's terrible explosion in Beirut, we have live coverage up and running.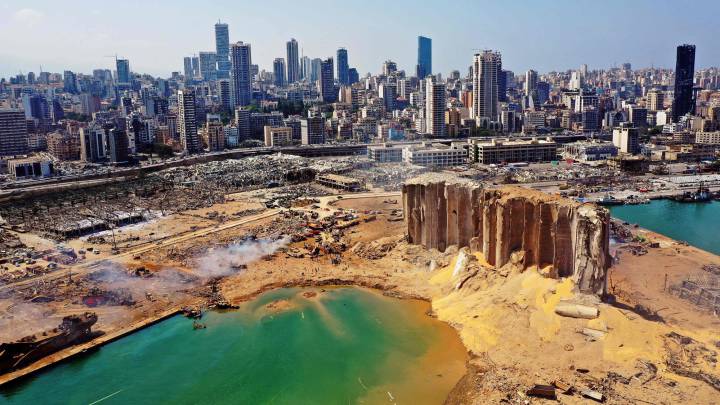 Fitness instructor Sarika Thakur (centre) leads a fitness class at her 'Lakkshyaa Fitness Studio' for women in Secunderabad, the twin city of Hyderabad, on Wednesday, after it reopened as part of an easing phase of the restrictions that have been imposed against the spread of Covid-19.
(Photo: NOAH SEELAM / AFP)
52,509 new coronavirus cases in India
The Indian health ministry on Wednesday reported 52,509 new coronavirus cases, taking the country's overall total past the 1.9 million mark. There were 857 new deaths, leaving India's death toll at 39,975.
Global death toll passes 700,000 mark
The global death toll from the coronavirus surpassed 700,000 on Wednesday, according to Johns Hopkins University, with the United States, Brazil, India and Mexico leading the rise in fatalities.
Nearly 5,900 people are dying every 24 hours from Covid-19 on average, according to Reuters calculations based on data from the past two weeks.
That equates to 247 people per hour, or one person every 15 seconds.
(Text: Reuters)

Men transport a loudspeaker to play pre-recorded lessons to children who have missed their online classes due to a lack of internet facilities, after schools were closed following the coronavirus outbreak, in Dandwal village in the western state of Maharashtra. REUTERS/Prashant Waydande
The U.S. president said that he had spoken with military officials who think the Lebanon blast that has left over 70 people dead seemed to be an attack.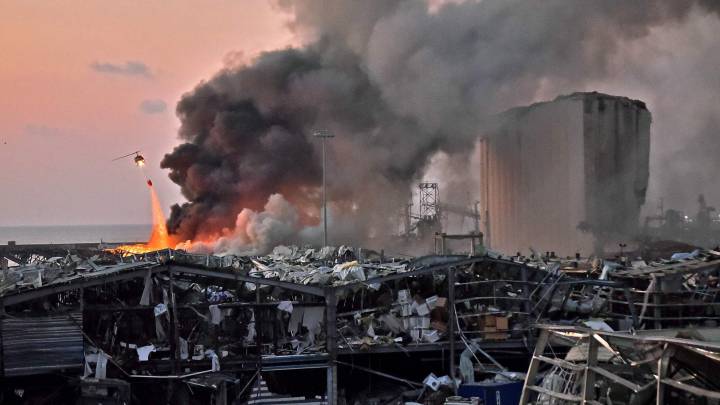 Since India decided to resume domestic flights amid the Covid-19 pandemic, 1,500 passengers have tested positive for the virus at their destinations.


Indian government forces patrol a deserted road in the city center during a curfew in Srinagar, the summer capital of Indian administered Kashmir. Indian police and paramilitary personnel were deployed in strength as authorities imposed a curfew due to apprehensions of anti-India protests on the first anniversary of the Indian government stripping the Himalayan region, contested by both India and Pakistan since 1947, of its autonomy and downgrading its status from a state to a union territory last year. The region is already reeling under a lockdown imposed by authorities to curb the spread of coronavirus. (Photo by Yawar Nazir/Getty Images)
Kashmir under strict lockdown on anniversary of lost autonomy
(Reuters) With a heavy deployment of troops and barricades of barbed wire, India put Kashmir under the strictest lockdown in several months on Wednesday, the first anniversary of the Himalayan region's loss of autonomy.
Streets in the Kashmir's main city of Srinagar were deserted, with armed paramilitary and police manning roadblocks to enforce a lockdown that was initially imposed on Tuesday to prevent any violent protests.
Top police officer Vijay Kumar said security agencies had received intelligence reports of a suicide attack or attempts to target politicians, and that restrictions would be further tightened on Wednesday.
"We are monitoring the situation," he told Reuters.
India has recorded its lowest ever Covid-19 fatality rate since the first lockdown was imposed on 25 March with the figure currently standing at 2.1 percent.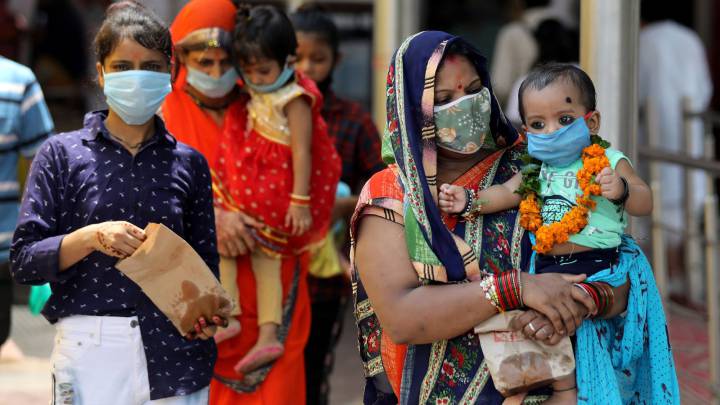 Oil minister Dharmendra Pradhan tests positive
(Reuters) 51 year old Dharmendra Pradhan, currently the Minister of Petroleum and Natural Gas, has tested positive for Covid-19 and has been admitted to hospital.
Pradhan is the second Union Minister to have tested positive for the virus. He has been admitted to the same hospital, Medanta Hospital, where Union Home Minister Amit Shah is being treated for the novel coronavirus. The two ministers are said to have met last week.
Pradhan has said he was admitted to hospital on advice of doctors but that he is "healthy".
"We are in this for the next two years"
World Bank India Country Director Junaid Ahmad: "My sense is that we are in this for the next two years. It is not about a vaccine coming out by December and things becoming normal by February. It will take some time and growth will come back rationally."
India records highest number of cases and deaths in the world Monday
India recorded the highest count of fresh Covid-19 cases in the world on Monday with 49,134 new cases and 814 fatalities. The US registered 48,622 cases and Brazil 17,988.
All the information you need to understand the coronavirus and ways to stay safe during the pandemic
In this guide you'll find a summary of many of the recommendations and explanations provided by the World Health Organization (WHO) and other public health authorities, along with answers to many of the most frequently asked questions about the coronavirus.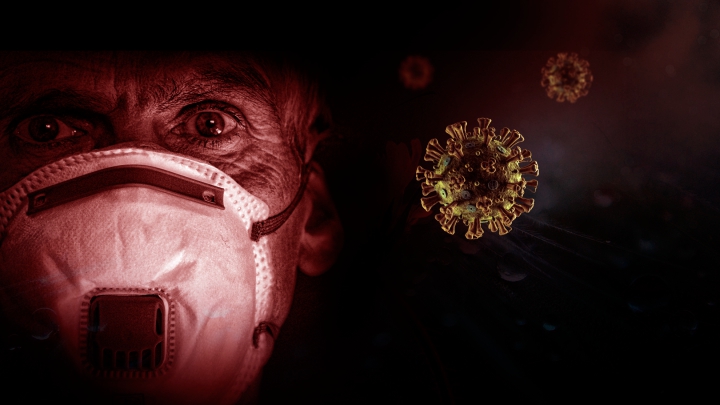 Coronavirus live India updates: welcome
Hello and welcome to our live, India-focused coverage of the coronavirus pandemic, which as of 06:00 IST had registered nearly 18.4 million cases and over 698,000 deaths worldwide, according to data compiled by Johns Hopkins University.
In India, there have been over 1.85 million cases, leading to more than 38,900 deaths.
.