Inter Miami fans want Luis Suárez to come play in the MLS
After a humiliating night for Barcelona against Bayern Munich, there are rumors of many players exiting the club this summer, and the MLS is a very tempting destination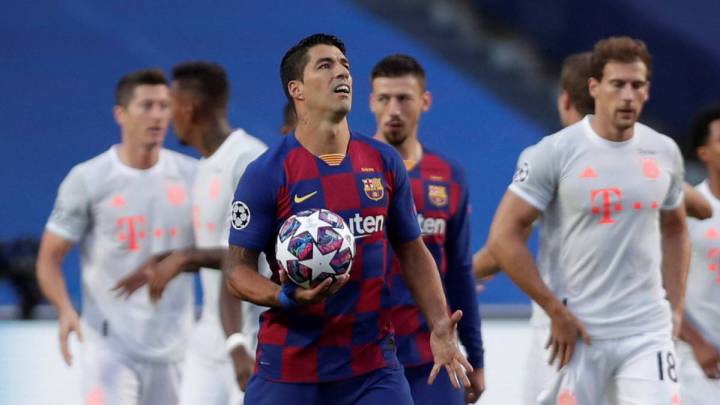 FC Barcelona had another really, really bad night, losing 8-2 to FC Bayern Munich in the quarter finals of the UEFA Champions League, and afterwards Gerard Pique said that the "club needs to change course and new blood is needed." Therefore, the feeling is that a number of players could leave the club this summer as changes are coming.
9


Major League Soccer a tempting destination
Luis Suárez's name has already been linked to Major League Soccer and two weeks ago it was reported that Inter Miami had made a formal offer to sign the Barça striker by Spanish outlet Mundo Deportivo. Suárez is under contract with Barcelona through to June 2021 but the club is looking to sign Lautaro Martinez from Inter Milan to replace the 33-year-old.
After last night's elimination Suárez became a trending topic on social media as fans from Inter Miami were begging the Uruguayan striker to join the club and play in the MLS. He arrived in Barcelona in 2014 and has scored 197 goals in 282 games with the Catalan team.
Suárez no stranger to the MLS
Luis Suárez has openly stated that he would like to play in the MLS in the past, and his Uruguay teammate and Seattle Sounders midfielder Nicolas Lodeiro previously said "it is only a matter of time" before Suárez comes to the league.