Chivas defeats Atlético San Luis in the fifth week of the 2020 Guardianes tournament
Earlier this week, Chivas announced that they were parting ways with manager Luis Fernando Tena and that Victor Manuel Vucetich was the new boss in charge of the team.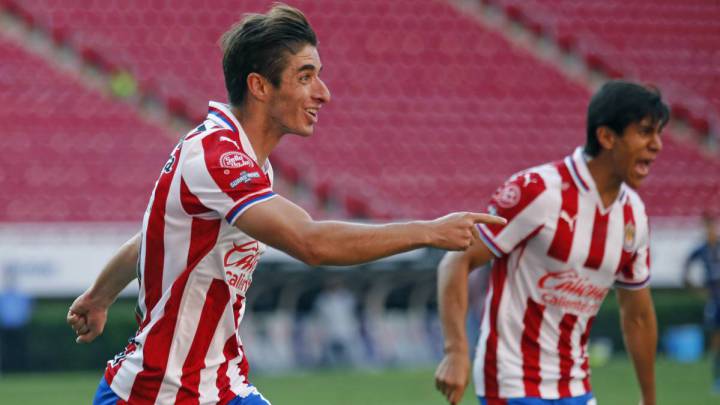 Chivas got their second win of the 2020 Guardianes tournament after firing former manager Luis Fernando Tena and appointing Victor Manuel Vucetich for the remainder of the tournament. After four weeks they got their first win when they defeated Juárez on 12 August and this Saturday they got their second victory in a row to total seven points in five games.
With this victory under new manager Vucetich, Chivas sits in sixth place in the table and they are currently in a playoff position. The team from Guadalajara hosted Atlético San Luis at the Akron stadium and they dominated the match with 59% of the possession and totaling five shots on target. Meanwhile, the visiting team only had two shots on target and in the 71st minute Matias Catalán was shown a red card, leaving San Luis with 10 players.
Chivas scored first
It took 61 minutes for Chivas to open up the scoreboard after a great collective piece of play. The striker José Juan Macías gave the ball to former LA Galaxy player Uriel Antuna, who delivered the ball to Isaac Brizuela. He dribbled past the defenders to score the first goal of the game.
Atlético San Luis was desperately looking for the three points but they were very cautious about going on the attack. It wasn't until the 69th minute that the visiting team looked to tie the game. Former Pumas player Pablo Barrera crossed the ball for Mauro Quiroga, who headed the ball into the net to level the scores.
A red card changed the game
When San Luis was looking to win the game, two minutes later after scoring the goal, Catalán was sent off by the referee after a nasty tackle on Cristian Calderón. Of course Chivas would take advantage of the situation and they would score the second and winning goal of the game.
Again Macías, playing as a false '9' outside the box, drew defenders and crossed the ball for Ronaldo Cisneros, who struck with his right foot to give Chivas a 2-1 victory and just like that Vucetich debuts with three points as the new manager. Their next rival will be Toluca on 23 August, in matchday six of 17 of the 2020 Guardianes tournament.