Miguel Layun on Barcelona loss: "sometimes these results are necessary"
According to Layun, teams like FC Barcelona and the Mexican national team need a reality check every now and then, after a recent Bayern Munich encounter.
Miguel Layun was present when Mexico's national team lost to Chile 7-0 in the 2016 Copa America Centenario, ending an unbeaten streak of 22 games they had under manager Juan Carlos Osorio. According to the Mexican defender, sometimes these humiliating results are a wake-up call.
During an Instagram live session, fans asked Layun how the result Mexico suffered that time was similar to Barcelona's humiliating 8-2 elimination by Bayern Munich in the quarter-finals of the UEFA Champions League.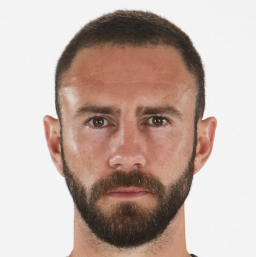 "Sometimes these results are necessary"
"I somewhat understand how Barcelona's players feel and all the criticism they are receiving because that happened to me a couple years ago. Let me tell you it is very frustrating as a footballer because you can't make it stop. These are accidents that happen in football and sometimes these results are necessary to reflect and see where you stand as a team," said Layun.
Layun wants to play in the next World Cup
On another subject, Miguel Layun, who is playing for Monterrey in Mexico, said that he wants to be a part of the final roster that makes it to the 2022 World Cup. The 32-year-old is also aware that retirement is approaching and that he wants to end his career playing for Monterrey or Club America.
"I would like to retire here [Monterrey] or America. Those are my two options in a perfect world, but I know that in football things changed quickly and you never know where you might end up playing," said Layun.