Real Madrid: Take Kubo's loan to Villarreal could rise to €5M
Diario AS understands that the agreed 2.5 million euro loan fee could be doubled as Real Madrid have included a series of add-ons in the deal.
Takefusa Kubo's loan to Villarreal could have additional economic benefits for Real Madrid - as well as giving the player more top flight experience before he returns to the capital in 2021. Diario AS understands that, while the fee for the one-year loan deal was set at 2.5 million euros with Villarreal also paying Kubo's wages, there is also a series of performance-related bonuses included in the arrangement which, if they are met, would effectively double the loan fee to 5 million euros.
The add-ons would bring in a further 2.5 million euros for Madrid and will be determined by certain factors - how many minutes of playing time Kubo is given, how far Unai Emery's go in the  Europa League and Copa del Rey and whether the team qualifies for the 2021-22 Champions League. Madrid are confident that Villarreal and Kubo will meet most if not all of those objectives and hope to gain 5 million euros from the loan deal, or a minimum of four million.
Kubo: quality and publicity for Villarreal 
Madrid's initially intended that whichever club secured Kubo on loan would pay his salary (2 million euros) and a fee of between 2 and 3 million. However, a late bid from Bayern, who were prepared to pay 8 million for the player, made Madrid rethink their plans. A long list of interested clubs had been whittled down to just four - Villarreal, Granada, Osasuna and Celta, with Villarreal the preferred destination although now they would have to pay a little more...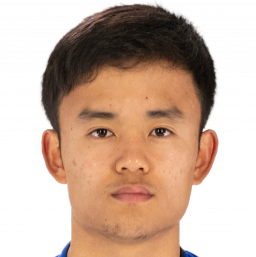 Madrid know what Kubo is worth and the last thing they want to do is undervalue him. He is a player who will contribute quality on the field, and also publicity. Villarreal have already noticed an increase in interest during Kubo's first few hours at the Cerámica. On Twitter and Instagram, popular social media platforms in Japan, the club gained an extra 30,000 followers in two days - 15,000 on their Spanish account, 3,000 on the English version, 10,000 on Instagram (with 87,000 likes) and 2,000 on Facebook. And Kubo has yet to play a competitive game...