Camavinga confirms he's staying at Rennes
The 17-year-old midfielder announced that he's going nowhere - he said will start the new season with his current club in an interview with Téléfoot.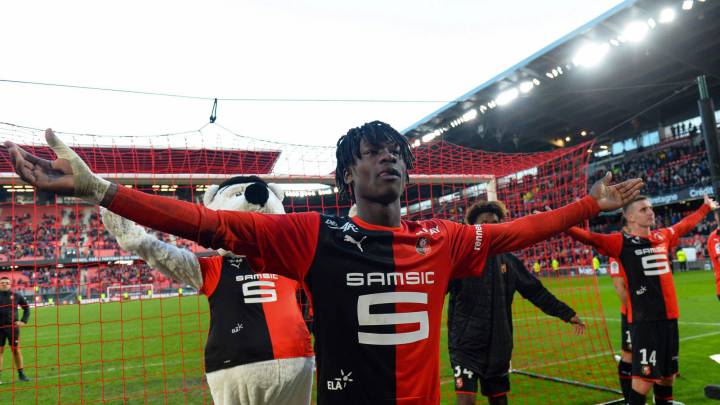 Eduardo Camavinga will continue at Rennes next season. The player confirmed that he will be staying where he is in an interview with Téléfoot during which he was asked about his future. Despite strong interest from Real Madrid, the economic crisis as a result of the coronavirus pandemic together with Rennes' qualification for next season's Champions League have been factors which persuaded the teenage midfielder to stay on in Ligue 1.
Camavinga in no rush for a change of scenery
10


"I still have two years to run on my contract, and that's why I will be staying with Rennes this season," Camavinga replied when asked what he thought about the possibility of joining Real Madrid. "Interest from other clubs isn't what made me change my mind about leaving. It's football. There are always things said which are true and others which are not true".
Last season, Camavinga showed himself to be one of the best midfielders in the country. And still only 17 years old, he has caught the eye of several big European clubs - among them, Real Madrid. Tomorrow, he will be involved on the opening day of the new Ligue 1 season as Rennes kick off their campaign away at Lille. He will also be hoping it will be another good year for him so he can be in contention for a call-up with France at next summer's Euros.