Chicharito Hernández, a Europa League winner with Sevilla
Sevilla beat Inter Milan in the Europa League final in Germany to lift their sixth title and Javier Hernández will also collect a winners medal.
Javier Chicharito Hernández became a Europa League winner as Sevilla beat Inter Milan 3-2 on Friday. Even though the 32-year-old striker joined Los Angeles Galaxy in January, he played the first half of the season with Sevilla and therefore, is entitled to a winners' medal for his part in the campaign.
Chicharito played four games for Sevilla in the tournament, all as a starter, totalling 259 minutes and scoring two goals - against APOEL and Qarabag during the group stage. He played a key part in helping the team advance to the next round of the tournament.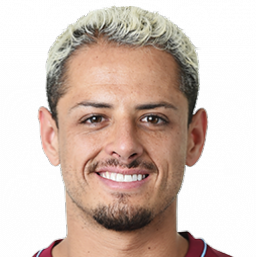 Another medal
Chicharito will be thrilled with his first continental title but not it's not all good news for him. Since his arrival in Major League Soccer with LA Galaxy, things have been difficult from the start. It took longer than expected for him to receive his working visa and he missed a couple of friendly games.
During the first two games of the season he failed to score and it was not until the second match of the MLS is Back tournament that he finally scored his first goal. Now, just as the 2020 season is set to resume on 22 August, Galaxy coach Guillermo Schelotto said the Mexican is not fit to star in Saturday' meeting against LAFC. It is not known when he will be able to return.