Wolverhampton willing to sell Adama Traore but not Raúl Jiménez
The Mexican striker is on the radar of the big clubs in Europe and Wolverhampton are trying to do everything they can to hold on to the 29-year-old for next season.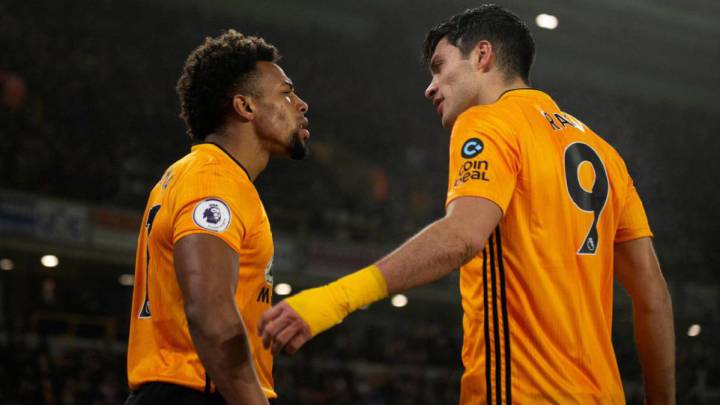 Raúl Jiménez scored a total of 27 goals in all competitions with Wolverhampton - who managed to make it to the quarterfinals of the UEFA Europa League. His fine performances this season with Wolves has piqued the interest of big clubs across Europe who are looking for a proven striker ahead of the 2020/21 season.
For several weeks now it has been rumored that Manchester United and Juventus are extremely interested in Jiménez and if that were the case the reality is there would be little Wolverhampton could do to retain him, even though the coach Nuno Espíritu Santo has publicly gone on record to say he wants to retain him one more season.
9

Wolves struggling financially
Due to the coronavirus pandemic Wolverhampton is in need of cash, fast and two of their players could give a welcome fillip to their current account. One of them is Raúl Jiménez, with transfermarkt claiming his current value is $44 million. The second is Adama Traore whose market value is said to be $38.50 million, and Liverpool have shown interest in signing the 24-year-old.
According to UK tabloid The Sun, Wolverhampton needs to sell at least one of the two players, with club the bosses preferring to move Adama Traore on in order to keep Jiménez for next season. Traore has also been linked to a possible move to Manchester City.