Koeman tells Messi: "Your privileges are over" as captain demands Barcelona exit
The new Barcelona coach's frank words were the final straw that led Lionel Messi to demand his immediate exit, according to a report by Diaro Olé.
Leo Messi reportedly wants to leave Barcelona, with one of the main reasons being that he does not want to work with new coach, Ronald Koeman.
Messi's future at Camp Nou has been up in the air since Barcelona's humiliating 8-2 defeat to Bayern Munich in the Champions League quarter final on 14 August, which led to the sacking of coach Quique Setién and talks of major changes at the Catalan club.
Koeman was quickly installed as Setién's replacement, after which Messi reportedly told the new coach that he saw himself "more out of the club than in it" in one of their first meetings.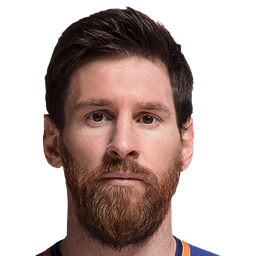 Koeman, Messi hold frank discussion
But now the most recent meeting between the pair has prompted Messi to finalise his decision, according to Diaro Olé, with the captain reportedly demanding that Barcelona allow him to leave immediately.
As reported by Diario Olé, in their meeting Koeman told Messi: "Your privileges in the squad are over, you have to do everything for the team. I'm going to be inflexible, you have to think about the team."
Koeman's frank words have reportedly convinced Messi that now is the time for him to leave Camp Nou and search for new beginnings at another club. And if the reports are correct, Europe's top clubs will no doubt be flocking in a bid to land arguably the greatest player of a generation.