South African higher education minister explains which students will return to campuses under level 2 lockdown
Minister of Higher Education, Science and Innovation Blade Nzimande on Wednesday briefed the media on his department's response to the country's move to lockdown alert level 2.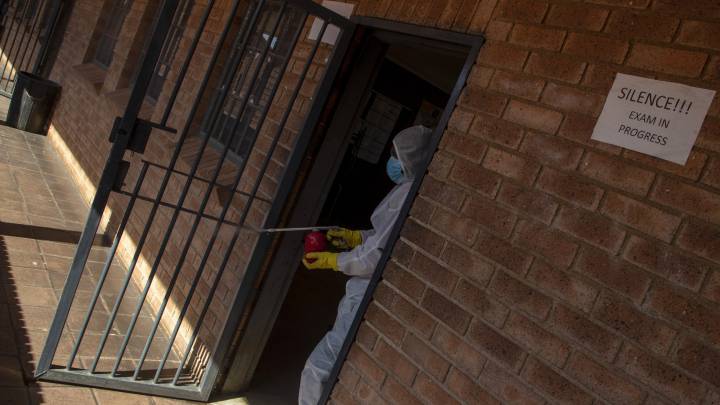 Blade Nzimande, minister of higher education revealed the developments - related to his department - that will accompany implementing lockdown level 2 in the country, amid the coronavirus crisis.
The minister said that, as of 6 August, there have been 33,985 students living in university-owned residences with more categories expected to return to universities as per lockdown level 2. He explained to the media which groups of students will have the priority to return to universities in the coming days.
Nzimande said that a maximum of 66% of students will be able to return to university campuses, while all students that were prioritized to return during level 3 but could not because campuses maximum capacity had already been fulfilled, will be eligible to return under lockdown level 2.
Follow all the latest coronavirus-related news in Africa via our dedicated live blog
International students will not be able to return until level 1
Also, students in all years of study who require laboratory and technical equipment to complete the academic year will be able to return to their universities, while international students studying at South African universities who are currently out of the country won't be able to return to their campuses until level 1 is implemented as they will need international travel to resume.
Nzimande also stated that the ministry has earlier set the target of completing the 2020 ongoing academic year by the end of February, as they plan on commencing the new 2021 academic year between 15 March and 15 April 2021.