Messi's contract excludes FIFA and UEFA from legal conflict
FC Barcelona and the player originally agreed that if there was a dispute over the buy-out clause then it would be resolved by a court of law.
Both UEFA and FIFA legal executives are aware that if there is any disagreement between FC Barcelona and Lionel Messi than this must be resolved through a Spanish court and would see both governing bodies exempt from becoming embroiled in the emerging legal conflict between both sides. Neither footballing body favours the Spanish buy-out clause system as they feel it goes against the desired effect of players respecting the length of signed deals between football clubs and their players.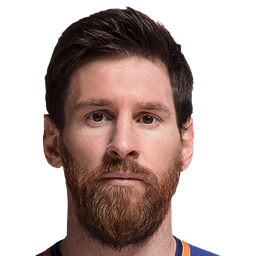 Neymar case
When Neymar moved to Paris Saint-Germain in the summer of 2017, the Brazilian had to pay the 220 million euro that was stipulated in his contract as a release clause and then the striker moved to the Ligue 1 giants with no contractual shackles. The forward did subsequently take the Catalan club to court but the matter took three years of legal wrangling over a dispute relating to a renewal and loyalty bonuses and in the interim he was free to play with the Parisian side while the case unfolded. The legal action was finally which was resolved in June of this year with a Catalan court siding with the football club and ordered the Brazilian star to pay 6.7 million as Barcelona won the ruling.

See also:
Both FIFA and UEFA advocate the right of football players to carry out their function and play the game and being aware that the 33-year-old Messi has a 700 million euro release clause tied to his deal with the club. Both governing bodies would avoid any embargo or ban on him playing whilst the matter drags on in countless and time sapping legal proceedings.
Many feel that Messi's legal team would have anticipated any issues that FC Barcelona would present and it's felt that the Argentine will be free to negotiate with would-be suitors (Manchester City) with FIFA set to process the transfer should a mutually deal be secured with the player and the Premier League outfit. In the meantime Barcelona appear set to embark on a legal battle that will possibly conclude by the time the Argentine striker has decided to call time on his playing days with everything pointing to this being in a new country, a new league and wearing a new club shirt.
Leo Messi potential FC Barcelona departure: live
Follow the latest developments in the possible Leo Messi Camp Nou exit here with our live coverage.