Leo Messi set to leave Barcelona: news summary for Saturday 29 August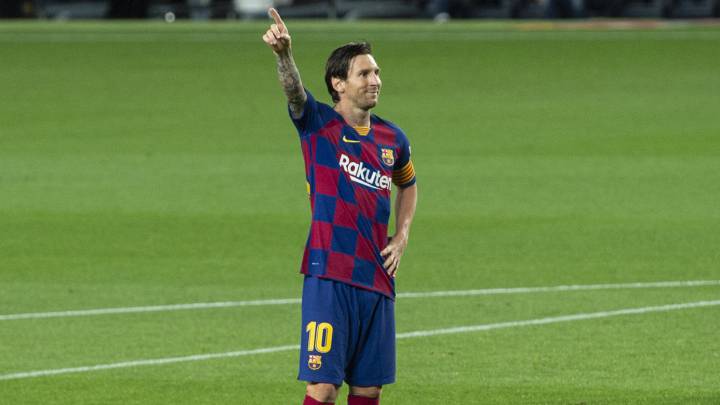 Messi requests Barcelona exit: live updates and reactions
Further reading on the Leo Messi/FC Barcelona situation
Messi's buy-out clause
The latest on the news that Messi has no buy-out clause if his contract has renewed for 20/21... the effects are not so clear...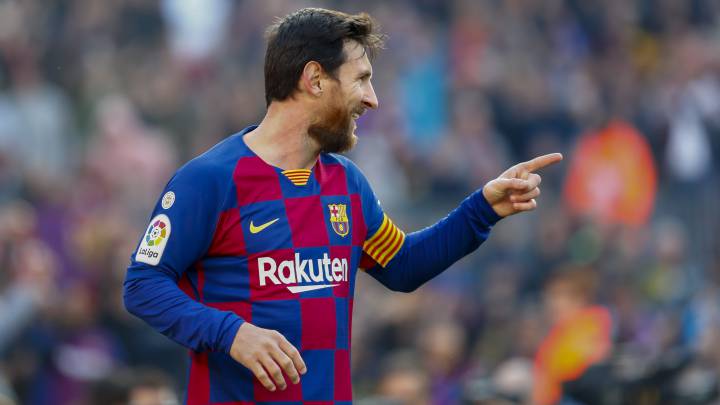 Messi's buy-out clause
Tonight's big news from Spanish radio station Cadena Ser is that Messi would not have a €700 million buy-out clause for the 2020/21 season. They say that Messi would therefore be able to break his contract and would then be likely forced to pay some amount of recompense to Barcelona for having done so if Barcelona decided to take the case to court.
What doesn't appear to be clear is how this would necessarily benefit Messi if he was unable to force Barcelona to sell or transfer his registration rights. In general a buy-out clause is in place to offer a player the ability to force a club to sell their registration, if they can pay the clause. Where there is no clause, the club can choose to sell or not - their hand cannot be forced (there may of course be other clauses in Messi's contract we are not aware of).
Thus, where there was no buy-out clause, Messi would be entirely free to break his employment contract, paying whatever civil damages a court might decide that he owed Barcelona for having done so, but he would appear to have no way to force Barcelona to sell his registration allowing him to play for another club.

"We've got the triple, we've got the trident"
Bartomeu's presidential election slogan back in 2015. Barça lost Neymar in 2017 and Bartomeu changed his tune - "This year we won't speak of tridents, but of the team" and now three years later it looks like the remaining two prongs of the trident are on their way from that team.
City better with Messi?
Jonathan Wilson says no, and he has some fairly solid arguments to back up his negative. "To accommodate a figure who offers so little in terms of defensive work would require a significant rejig," being just the start.
Possible impact of the Messi case
We know Guardiola is in Barcelona, although we don't know why... speculation is of course rife that he's there to persuade Messi to join up with him at Manchester City. The problem for Pep is that no matter what the reason is for him being in Catalonia, he'll now need to undergo 14 days quarantine when he goes back to England.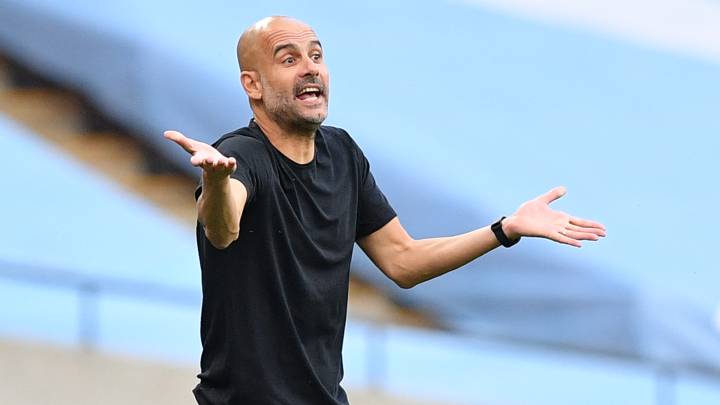 Expected but still a major escalation
Messi is refusing to have his Covid-19 test tomorrow with the rest of the Barcelona squad. And that means he won't be able to attend training.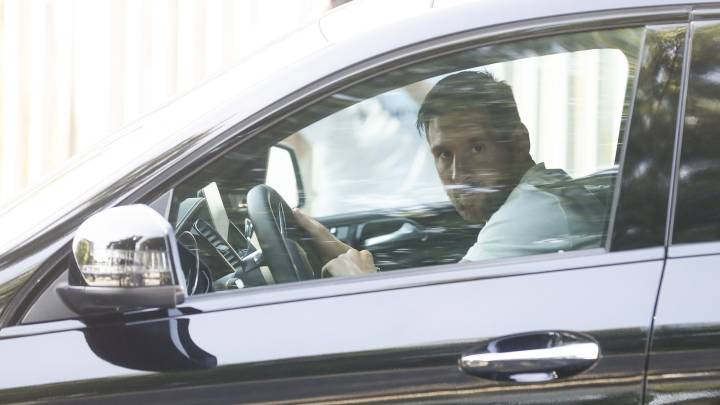 Barcelona fire lawyers over Messi case
According to reports in Spain, the Catalan club has ended its relationship with the law firm Cuatrecasas who have also been representing the player.
Carragher would "love to see Messi in the Premier League"
Jamie Carragher, former Liverpool star, said, on Sky Sports, he would love to see Messi in the Premier League, but that he can't see Liverpool going for him for two reasons: one, financial; two, their style of play.
"City are more technical and that would suit Messi more," said Carragher, saying it would make Guardiola's side "stronger but it wouldn't make them unbeatable. Barcelona haven't won the Champions League for a few years."
Juve are tracking the Messi situation
Our sources confirm Juventus are keen to land Messi and see playing alongside Cristiano Ronaldo, but they are all too aware of the difficulties involved.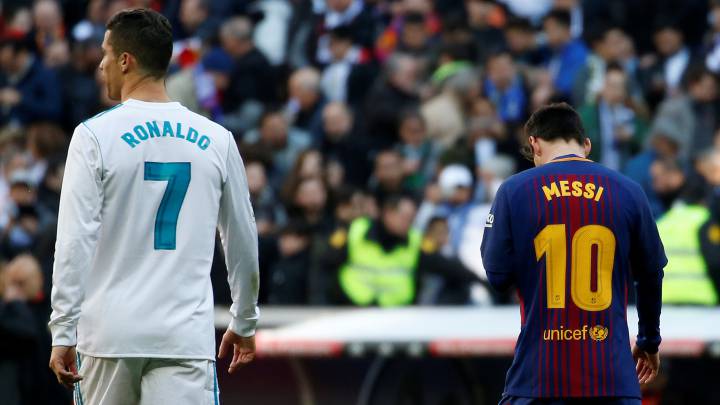 I hope Messi goes to City, says ex-Barcelona assistant Unzue
Juan Carlos Unzue believes the best outcome of the Lionel Messi saga would be the Barcelona star joining Pep Guardiola at Manchester City.

Young fans request that Van Der Saar brings Suarez and Messi to Ajax
The note for the Ajax Sporting director was wedged in the windscreen wipers of his parked car with the kids requesting the arrival of Luis Suarez and Lionel Messi at the Dutch side.
Messi, Ronaldo, Neymar, Mbappé and Guardiola - PSG will assemble dream team by 2021
Fabrice Pancrate believes Paris Saint-Germain have a plan to sign Lionel Messi and Cristiano Ronaldo, as well as appointing Pep Guardiola.

'Hasta Siempre Comandante'
Street artist TVBoy pays tribute to departing Messi with 'Hasta Siempre Comandante' farewell graffiti mural in the Catalan capital.

All eyes tomorrow on the Ciudad Deportiva Joan Gamper
All FC Barcelona first team players (including Messi) are obliged to show up at the club's training ground to undergo LaLiga protocol PCR tests on Sunday. The first 2020/21 season training session under Koeman is scheduled for Monday (31/08) at a 1730 start. Will the Argentine show up at both ?

Pep in Catalan capital
The owner of the Kao Dim Su restaurant published a photo of himself with the City manager in the Catalan capital last night at midnight. Speculation is rife that Guardiola is set to meet Leo Messi before retiring to the North of England.

Cruzeiro sign Messi
...except they don't. The official club website was hacked over night with many fans in momentary dreamland until the problem was resolved.
Messi Camp Nou exit could spark additional UAE-Qatar tension
A battle between Abu Dhabi controlled Man. City and Qatar backed PSG to secure Messi's signature could add to existing frisson between both Gulf states.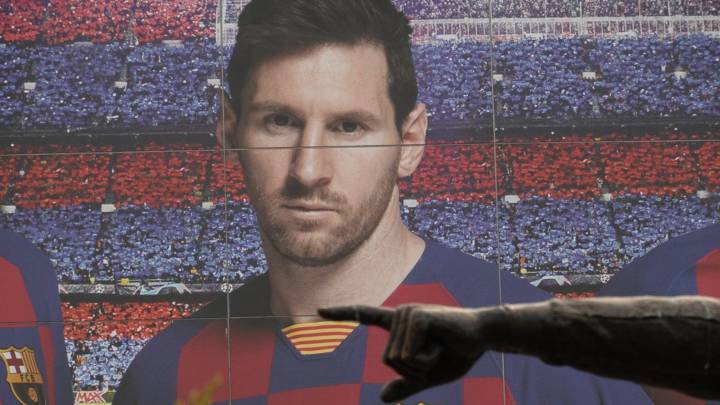 Newell's fans dreaming
Argentine top flight side Newell's Old Boys is the club where Messi first shone as a youngster and now fans of the Rosario based side are dreaming wildly about a return for the striker to the club with the motto: 'Your Dream, Our Hope' visible on NOB (unofficial) merchandise.
Messi still dominates Spanish sports media
The Argentine remains the main story for both the Madrid daily sports press (AS and Marca) as it does for the Catalan media (Sport and Mundo Deportivo)
Klopp on Messi
Ahead of the Community Shield final, the Liverpool manager gave his thoughts on the prospect of having the Argentine striker wear the famous red shirt.

Messi exit not guaranteed
Spanish late night radio show El Larguero spoke on Friday night with former vice-president to Bartomeu, Emili Rousaud, has spoken about the situation.
"I'm not completely sure that Messi is going to leave Barça. If Leo decides to go, there must be a negotiation."
Juve to enter Messi race?
Despite all reports linking Messi with a Manchester move, L'Equipe claim that Serie A giants Juventus have contacted the player's father. Messi and CR7 together in Turin?
How the Messi-Barcelona situation impacts on Real Madrid
Real Madrid's bitter rivals Barça are in turmoil, with their talisman requesting to leave, but Ramon Calderón does not think that is a good thing for Los Blancos.
Messi hoping to reach an amicable settlement with Barcelona
The Argentine has decided that looking for an amicable departure from the Catalan club is the most prudent line of action.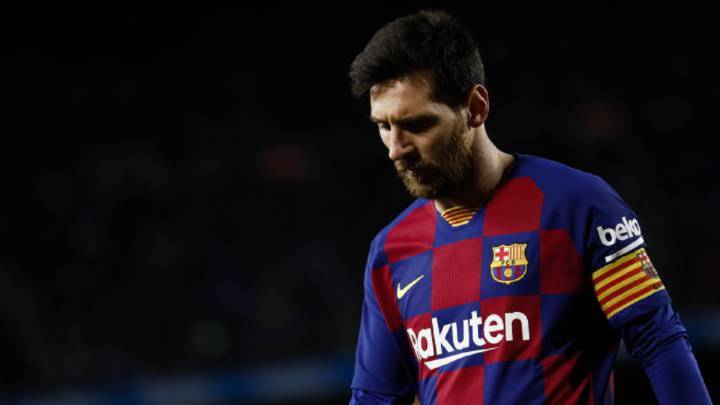 'Messi has a price'
Today's front page of AS keeps with the Messi focus.
Barça are now looking for a deal involving a reported hundred million euro plus player reinforcements, Messi wants a friendly parting, although he is considering a no-show on Sunday.
Messi tells Barcelona he wants to leave
On Tuesday the news broke that Lionel Messi had told his club FC Barcelona that he wanted to leave. It appeared then that the player's mind was already made up and that he would not play again for the club that he has served for so long.
That position has not changed over the past few days...but there has been plenty of news surrounding it.
.