Juventus dreaming of Leo Messi and Cristiano Ronaldo playing together
According to sources consulted by AS Juve are indeed studying the possibility of signing Messi from Barcelona who has said he wants to leave Camp Nou.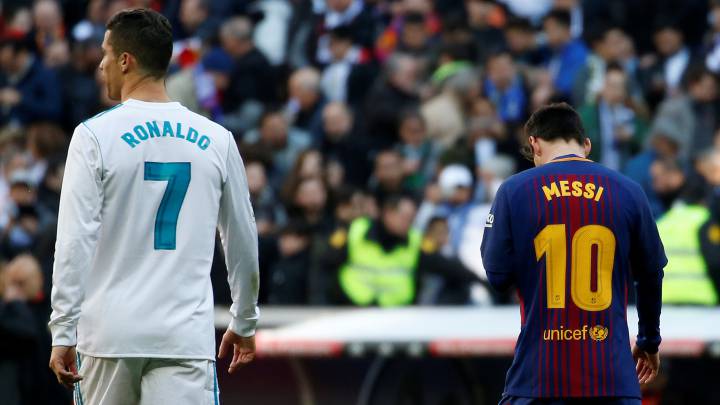 Two weeks ago, the idea of seeing Leo Messi and Cristiano Ronaldo playing together was something that could only be imagined in a videogame. But the famous burofax from Messi to Barcelona - the news bombshell of the summer - to announce the Argentinean's intention to quit the Camp Nou turned the entirely impossible into... a rather remote possibility. After an article published yesterday in L'Equipe, sources have confirmed to AS that Juventus have indeed asked for information about Messi's situation and if it were possible would be keen to see Messi line up alongside his eternal rival Cristiano Ronaldo in Juve's black and white.
Manchester City continue to be the favourites in the race to land Messi's signature, but Juventus' top brass are studying the possibilities and are ready to move if there is an opportunity at a price the club feel they can afford. Two years ago, Andrea Agnelli landed Cristiano Ronaldo, to the surprise of many and in Turin they are dreaming of a moment of delicious football madness: bringing together the two finest players of their generation, Messi and Cristiano Ronaldo - although bringing off a deal to sign the Argentinean will be, they accept, extremely difficult.
Luis Suárez negotiations
Meanwhile Juventus continue to talk to Luis Suárez, but need the player to make more of an effort then he's currently willing to make. Juve have offered him a contract of one year with the option of another, earning something like half of what he's on Barcelona.
At the moment in Turin the signs are less than positive about Suárez, which is why the continue to look to close the deal for Edin Dzeko, seen as more affordable. They already have a deal with the player (7.5 million euro a season net) and Roma (12 million), but the giallorossi won't let him leave until they've sorted out things to bring in Arkadiusz Milik from Napoli.