Club América too strong for Atlético San Luis
After losing two games in a row and falling to third place, Club América managed to beat Atlético San Luis in their visit to Alfonso Lastra stadium.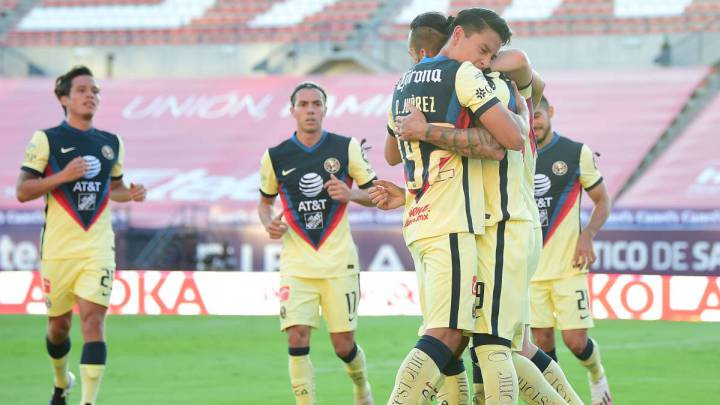 Club América was in desperate need of a victory after losing to Querétaro at home and then falling in their visit to Monterrey. In Week 7, América visited Atlético San Luis at the Alfonso Lastra Stadium and ran out 2-1 winners to return home with all three points.
Close to be at the top of the table
While the visitors were the more effective team on the day with seven of 17 shots on target, they had less possession (46%) and were made to pay for those missed chances. The win puts América on 13 points and leaves them in second place in the 2020 Guardianes tournament standings.
Home team scored first
Atlético San Luis were keen to use their home advantage to the full and enjoyed a great start when Ramiro Gonzázlez opened the scoring with a brilliant header on five minutes. América responded by going straight on the offensive. In the 28th minute, Henry Martín was shaping to shoot when he was fouled by González inside the box and the referee awarded a penalty.
After the VAR reviewed the challenge, the penalty was given and scored by Emanuel Aguilera so both teams were level at half-time. América came out strong at the start of he second half and took the lead on 49 minutes when Henry Martín found the net after meeting Escoboza's cross.
San Luis tried to get back level but Guillermo Ochoa saved América twice, blocking shots from Ibáñez and Quiroga. América return to second place and have started preparing for their net match - against Mazatlán mid-week.