Coronavirus USA live updates: news, cases, deaths and stimulus checks today
Coronavirus live USA: latest Covid-19 news - 30 August
Twitter deletes QAnon supporter's tweet which President Trump retweeted
Twitter has deleted a tweet that contained a made up claim from a supporter of the nonsensical QAnon conspiracy theory about coronavirus death statistics which President Trump had retweeted to his 85 million followers.
The made up claim from 'Mel Q' was copied from a Facebook post and said that the US Centers for Disease Control and Prevention (CDC) had "quietly" altered their numbers to "admit that only 6%" of people" listed as having died from coronavirus "actually died from Covid," since "the other 94% had 2-3 other serious illnesses."
In 6% of deaths the CDC say coronavirus was the only cause mentioned, while in the other 94% another condition was named on the death certificate, for example diabetes, heart disease or obesity. If Covid is mentioned on the death certificate it is highly likely that it was a major or the major cause of death, whether or not the person had another condition that contributed to their death.
Georgia and Florida numbers
Florida reported 2,583 new Covid-19 cases and 14 deaths on Sunday - that's the lowest daily death figure since 22 June, when 12 deaths were reported.
Georgia meanwhile reported 1,298 new Covid-19 cases and 28 new deaths from the virus. That daily case figure is the first time it's been under 1,300 in a single day for over two months.
Insect repellent Citriodiol "kills Covid-19"
Researchers in the U.K. have found a Citriodiol, a product found in insect repellant, can kill the coronavirus that causes Covid-19, Newsweek reports.
Citriodiol is made by Citrefine International Ltd. It is produced from oil from the eucalyptus citriodora tree. The oil is produced by a process that artificially mimics and accelerates the normal acting process in the leaf, converting it into p-menthane-3,8-diol (PMD), according to the company website. This compound is known to have a repellent effect.
Citriodiol is a relatively new arrival to the world of commercial insect repellent formulations, but there's very strong evidence it provides effective protection against mosquito bites.
The product has approval from the U.S. Environmental Protection Agency.
Democrats say Trump visit could worsen protests in Wisconsin
U.S. President Donald Trump would be better not visiting Kenosha, Wisconsin, the city where protests erupted last week after a Black man was shot in the back by a white police officer, the state's Democratic lieutenant governor said on Sunday.
The Republican president, who has taken a hard stand against racial protests in the country, will visit the Midwestern city on Tuesday, the White House announced late on Saturday, sparking concerns among Democrats that this may worsen the strife.
"They centered an entire convention around creating more animosity and creating more division around what's going on in Kenosha," Wisconsin Lieutenant Governor Mandela Barnes told CNN, referring to last week's Republican National Convention. "So I don't know how, given any of the previous statements that the president made, that he intends to come here to be helpful, and we absolutely don't need that right now," he added.
U.S. Representative Karen Bass, who chairs the Congressional Black Caucus, predicted Trump's Kenosha visit would only make things worse. "His visit has one purpose and one purpose only, and that is to agitate things," the Democrat told CNN's 'State of the Union' program. "We're 66 days from an election and I think it's a tragedy that we have a president that is doing everything he can to fan the flames."
Employees check temperatures as visitors arrive for the reopening of the Metropolitan Museum of Art in New York on August 29, 2020. The museum closed on March 13, 2020, because of the coronavirus pandemic. Safety protocols are in place, including mandatory face coverings for staff and visitors, more frequent cleanings, hand sanitizing stations and capacity will be limited to 25 percent. The museum hosted 15,000 to 20,000 visitors a day before the pandemic. (Photo by Kena Betancur / AFP)
Global coronavirus cases surpass 25 million - Reuters tally
(Reuters) Global coronavirus cases surged past 25 million on Sunday, according to a Reuters tally, as India marked a worldwide record for daily new cases in the Covid-19 pandemic.
The data showed steady global growth as the disease's epicentre shifts again, with India taking centre stage from the United States and Latin America.
India's single-day tally of 78,761 new coronavirus infections on Sunday exceeded the one-day increase of 77,299 reported by the United States in mid-July. The south Asian country's surge took the global caseload to 25,074,751.
The official number of global coronavirus cases is now at least five times the number of severe influenza illnesses recorded annually, according to World Health Organization data.
Trump administration halts election security briefings, Democrats complain
(Reuters) The United States' top intelligence office told lawmakers it will end in-person briefings on election security because it is worried about potential leaks, officials said on Saturday.
The move drew heated rejoinders from Democratic lawmakers who have focused on foreign efforts to sway the presidential election in 2016 and again this year.
President Donald Trump's new director of national intelligence, John Ratcliffe, notified the House and Senate intelligence panels on Friday that the office would send written reports instead, giving lawmakers less opportunity to press for details as the Nov. 3 election approaches.
An official in Ratcliffe's office, speaking on the condition of anonymity, said it was "concerned about unauthorized disclosures of sensitive information following recent briefings."
"This is a shocking abdication of its lawful responsibility to keep the Congress currently informed, and a betrayal of the public's right to know how foreign powers are trying to subvert our democracy," House Speaker Nancy Pelosi and Intelligence Committee Chairman Adam Schiff said in a statement on Saturday.
Consumer spending up but August remains the testing ground
July marked the 3rd consecutive increase in monthly spending — but gains were smaller than in May and June.
However, economists warn spending may suffer in August now that supplemental unemployment benefits of $600 a week have expired.
Most US states reject Trump administration's new Covid-19 testing guidance
(Reuters) A majority of US states have rejected new Trump administration Covid-19 testing guidance in an extraordinary rebuke of the nation's top agency for disease prevention, according to officials at state health agencies and public statements reviewed by Reuters.
At least 33 states continue to recommend testing people who have been exposed to Covid-19 and have no symptoms, spurning guidance published by the US Centers for Disease Control and Prevention (CDC) this week that said testing may be unnecessary.
Sixteen states did not immediately respond to requests for comment and North Dakota said it had not made a decision.
Among the states breaking with the federal government are conservative-leaning Texas, Oklahoma and Arizona.
Fatal shooting during Portland protests
A man was fatally shot as a caravan of Trump supporters drove through Portland for a pro-Trump rally and clashed with counterprotesters, the New York Times reports.
Brazil coronavirus deaths rise above 120,000
The US is keeping a close eye on Brazil's handling of the pandemic and the country has registered another 758 novel coronavirus deaths over the last 24 hours and 41,350 new cases, the Health Ministry said on Saturday.
The nation has now registered 120,262 coronavirus deaths and 3,846,153 confirmed cases. In terms of total deaths, Brazil is the hardest hit country in the world outside of the United States. However, daily new cases and deaths have begun to stabilise in recent weeks.
Bolton blasts Trump's pandemic handling
Former National Security Adviser John Bolton slammed President Donald Trump for his handling of the coronavirus pandemic, saying that the White House bungled the response, leading to "one mistake after another."
"They've made a complete mess of it, and it's been a tragedy for Americans, those who have died and their families, the economic consequences," Bolton said Wednesday on CNN.
"To this day, the administration does not have a coronavirus strategy. Now, they may yet get the benefit of it. Recent polls apparently show concern with the virus diminishing as a political matter, so they may be able to tough their way through it. But it's just been one mistake after another."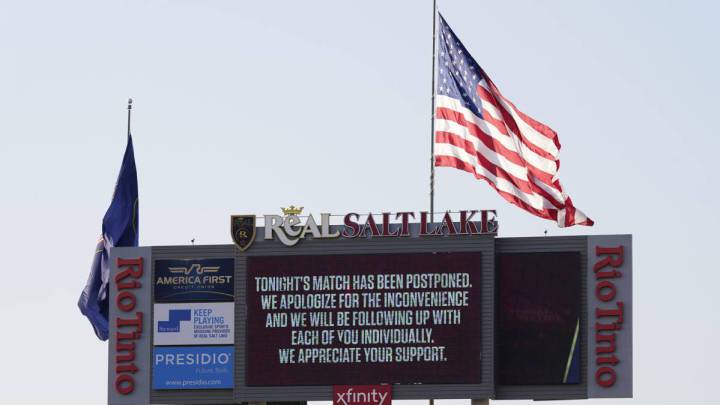 How Baby Boomers are coping with Covid-19's financial hit
After Sue Sweetra was laid off because of the pandemic, the 56-year-old widow began volunteering regularly at a free farmers market, where she and other volunteers received boxes of potatoes, onions, turkey and cheese.
"That helped stretch my budget," says Ms. Sweetra, who lost her job as an operating-room nurse when all elective surgery was canceled. "I spent $40 on groceries in May."
Read the full article below
Trump tours Louisiana city hit by Hurricane Laura
President Donald Trump on Saturday toured areas damaged by Hurricane Laura in Lake Charles, Louisiana, receiving briefings on emergency operations and relief efforts, as reported by Reuters.
'One thing I know about this state, it rebuilds fast,' Trump told a gathering that included Louisiana Governor John Bel Edwards, congressmen and federal agency officials. Trump did not meet with residents. The Category 4 hurricane killed at least 15 people, including some killed by carbon monoxide poisoning from the unsafe operation of generators.
Governor Edwards called Laura the most powerful hurricane to strike Louisiana, surpassing even Katrina, which was a Category 3 storm when it hit in 2005. Trump told officials, referring to those who were lost, 'It's a tremendous number, but you were thinking it could be, could have been, a lot worse.' Trump signed a disaster declaration for Louisiana on Friday. He also met with National Guard personnel in Louisiana helping with relief efforts and later flew to Orange, Texas, to meet with officials.
Vaccine trial results expected by end of 2020
Paul Mango, deputy chief of staff for policy at the Department of Health Human Services, said during a phone briefing that Operation Warp Speed was "absolutely on track… if not a little ahead" in the race to have a Covid-19 vaccine by 2021.
"There are no guarantees in science, but what Operation Warp Speed does is maximize the probability of having at least one vaccine," Mango said. "We obviously have two of our six vaccine candidates that are in phase three clinical trials right now… We will have four vaccines in phase three clinical trials by the middle of next month."
Mango said the Food and Drug Administration had asked that each trial enroll 30,000 subjects, "and we are above the halfway point," with manufacturing already underway for three vaccines.
Covid-19 catch-up
Here is a selection of some of the coronavirus-related stories that have been making the headlines over the last 24 hours:
- As more children become infected with Covid-19, doctors are paying closer attention to potential long-term effects
- According to the International Air Transport Association, airlines' passenger revenue is estimated to sink by over $300 billion from 2019
- California church fined thousands for holding indoor services: "If I perish, I perish"
- As coronavirus caseloads drop, the prospect of reopening schools improves, although new state guidelines will not lead to a quicker return to campus
- Second documented case (Nevada) in a week where it appears a patient has been infected by different strains of Covid-19
- Dallas salon owner who pressured Texas to reopen salons, says she's running for state Senate
- The Metropolitan Museum of Art is finally reopening in New York after being closed since March 13
Coronavirus USA: welcome
Hello and welcome to our live coverage of US-focused coronavirus news and reaction.
As well as all the latest developments with the pandemic - and the related news associated with it - we will also be keeping a close eye on other state and nationwide issues that could impact, especially as we are in hurricane season.