Coronavirus USA live updates: news, cases, deaths and stimulus checks today
Coronavirus live USA: latest Covid-19 news - 30/31 August
US coronavirus latest: 13:00 PT / 16:00 ET on Monday 31 August (22:00 CEST)
Latest figures published by Johns Hopkins University.
Worldwide
Cases: 25,325,617
Deaths: 847,847
Recoveries: 16,665,663
US
Cases: 6,020,186
Deaths: 183,355
Recoveries: 2,153,963
Coronavirus-related stories you might be interested in:
MLB postpones two Mariners-A's games after positive Covid-19 test
The first two games of the Oakland Athletics series against the Seattle Mariners have been postponed after a member of the A's organization tested positive for Covid-19 over the weekend, Major League Baseball (MLB) said on Monday.
The games were scheduled to take place on Tuesday and Wednesday in Seattle and will likely need to be made up with double headers. The final game of the three-game series on Thursday remained on the schedule.
MLB postponed the series finale between the A's and Houston Astros on Sunday following the positive test of an unidentified member of the organization.
"Out of an abundance of caution and to allow for additional testing and contact tracing to be performed within the Oakland Athletics' organization, the scheduled games between the A's and the host Seattle Mariners at T-Mobile Park on Tuesday, September 1st and Wednesday, September 2nd have been postponed," MLB said in a statement.
The league said it would provide updates "as necessary". Oakland is the fifth MLB team to have at least one person test positive for the virus. (Reuters)
US CDC reports 182,622 deaths from coronavirus
The US. Centers for Disease Control and Prevention (CDC) said on Monday the number of deaths due to the coronavirus had risen by 473 to 182,622 and reported 5,972,356 cases, an increase of 37,532 from its previous count.
The CDC reported its tally of cases of the respiratory illness known as COVID-19, caused by a new coronavirus, as of 4 p.m. ET on 30 August. versus its previous report released on Sunday. The CDC figures do not necessarily reflect cases reported by individual states.
Biden discusses coronavirus during speech in Pittsburg
Presidential candidate Joe Biden has brought up the coronavirus in a speech in Pittsburg, asking Americans if they "feel safer under Trump."
"More than 180,000 lives in just six months. An average of 1,000 people dying every day in the month of August. Do you really feel safer under Donald Trump?" Biden said, before going on to address Trump directly.
"Mr. Trump, you want to talk about fear?" Biden asked. "Do you know what people are afraid of in America? They're afraid they're going to get Covid. They're afraid they're going to get sick and die and that is in no small part, because of you." (Photo: Reuters)
Emergency authorisation of Covid-19 vaccines needs great care - WHO
The emergency authorisation of Covid-19 vaccines requires a "great deal of seriousness and reflection", the World Health Organization said on Monday after the United States announced it was considering fast-tracking candidate drugs.
Although every country had the right to approve drugs without completing full trials, "it is not something that you do very lightly", WHO chief scientist Soumya Swaminathan told a news conference.
The head of the US Food and Drug Administration said he would be willing to bypass the normal approval process to authorise a Covid-19 vaccine as long as officials were convinced the benefits outweigh the risks. Russia has already granted regulatory approval to a Covid-19 vaccine this month after less than two months of human testing, prompting some Western experts to question its safety and efficacy.
The WHO's preferred approach would be to have a full set of data which could be used for the pre-qualification of vaccines, Swaminathan said. The WHO would then consider the efficacy and safety of each drug on a case by case basis, she added.
The WHO has used experimental drugs to combat Ebola in Africa, a measure which proved successful, Mike Ryan, the head of the organisation's emergencies programme, said. But he stressed that a fast-track approach without full trials required intensive monitoring and safety follow-up work, and should be halted immediately if problems occur. 'If you move too quickly to vaccinate ... millions of people, you may miss certain adverse effects,' Ryan said. (Reuters)
In Pittsburgh, Biden to blame Trump for sowing chaos amid crises
(Reuters) Democratic presidential nominee Joe Biden will accuse President Donald Trump in a speech delivered from battleground state Pennsylvania on Monday of sowing chaos rather than providing order on racial issues, the coronavirus and the economy.
Biden's remarks in Pittsburgh come as Trump, who trails his rival in opinion polls ahead of the Nov. 3 election, has hammered a "law-and-order" message against the backdrop of sometimes violent protests over police brutality and racial inequality that have gripped American cities for months.
"This president long ago forfeited any moral leadership in this country," Biden will say, according to excerpts of his speech released by his campaign. "He can't stop the violence – because for years he has fomented it."
"Does anyone believe there will be less violence in America if Donald Trump is re-elected?" Biden will ask.
The US exceeded six million confirmed cases of Covid-19, roughly three weeks after the toll reached five million. But the pandemic is showing signs of easing in the hard-hit states of California and Florida according to a report from the Wall Street Journal.
Students return to school at Seminole Heights Elementary School after the Florida Department of Education mandated that all schools must have in-class learning during the week on August 31, 2020 in Tampa, Florida. The Hillsborough County Schools District gives their students the in-class learning option amid the coronavirus pandemic. Octavio Jones/Getty Images/AFP
Scientists see downsides to top Covid-19 vaccines from Russia, China
(Reuters) High-profile Covid-19 vaccines developed in Russia and China share a potential shortcoming: They are based on a common cold virus that many people have been exposed to, potentially limiting their effectiveness, some experts say.
CanSino Biologics' vaccine, approved for military use in China, is a modified form of adenovirus type 5, or Ad5.
The company is in talks to get emergency approval in several countries before completing large-scale trials, the Wall Street Journal reported last week.
A vaccine developed by Moscow's Gamaleya Institute, approved in Russia earlier this month despite limited testing, is based on Ad5 and a second less common adenovirus.
"The Ad5 concerns me just because a lot of people have immunity," said Anna Durbin, a vaccine researcher at Johns Hopkins University. "I'm not sure what their strategy is ... maybe it won't have 70% efficacy. It might have 40% efficacy, and that's better than nothing, until something else comes along."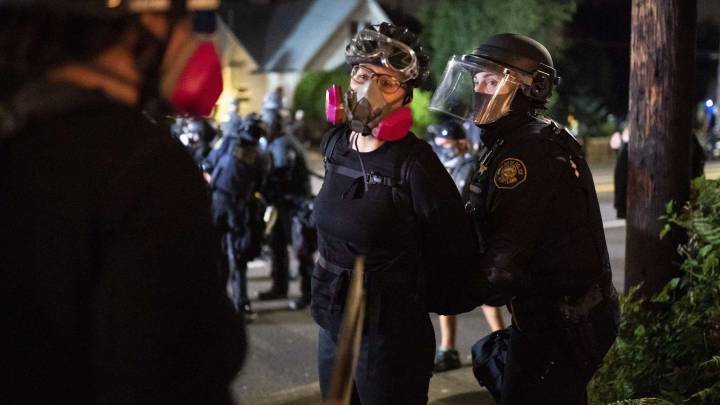 A helicopter and crew releases water to extinguish a section of the LNU Lightning Complex Fire near Middletown, California. REUTERS/Adrees Latif/File Photo
Firefighters make headway against lightning-sparked California wildfires
(Reuters) California fire officials on Sunday reported significant headway battling the two largest of dozens of lighting-sparked blazes raging in and around the greater San Francisco Bay area since mid-August, though 60,000 people remained under evacuation.
As of Sunday firefighters had managed to carve containment lines around 56% of the perimeter of a colossal wildfire that has burned more than 375,000 acres across five counties north of the bay, including a swath of the Napa and Sonoma valley wine country region.
That marked a major gain from 41% containment listed a day earlier for the blaze, dubbed the LNU Lightning Complex fire, according to the California Department of Forestry and Fire Protection (CalFire).
Containment of a slightly larger fire called the SCU Lightning Complex, which has charred more than 377,000 acres in four counties east and south of the bay, grew to 50% on Sunday, up from 40% on Saturday, CalFire said.
Global view
Want to know more about how the pandemic is affecting the rest of the world? Check out The Guardian's latest update.
United States halts order of Philips ventilators
Electrical equipment maker Philips on Monday said the US Department of Health had cancelled the bulk of an order for 43,000 hospital ventilators, leading it to cut its 2020 earnings outlook.
The Dutch company, which makes products ranging from electrical toothbrushes to hospital equipment, said it will now deliver just 12,300 hospital ventilators by the end of the year. Philips was one of several companies contracted by the US to supply more than 187,000 ventilators to the strategic national stockpile to help treat patients during the coronavirus pandemic.
The company said it had been informed by the U.S. Department of Health and Human Services (HHS) of the partial termination of the contract. Philips will not ship a remaining 30,700 ventilators, it said in a statement. Orders for ventilators and other medical equipment resulting from the Covid-19 outbreak had been expected to lift Philips' performance in 2020.
'The reduction in our ventilator deliveries to HHS will obviously impact Philips' financial performance, but we continue to expect to return to growth and improved profitability in the second half of the year, starting in the third quarter,' Frans van Houten, Philips chief executive, said.
FDA commissioner says willing to fast-track Covid-19 vaccine
The head of the U.S. Food and Drug Administration (FDA) is willing to fast-track a Covid-19 vaccine as quickly as possible, the Financial Times reported him as saying in an interview published on Sunday.
Dr. Stephen Hahn, the FDA Commissioner, said his agency was prepared to authorize a vaccine before Phase Three clinical trials were complete, as long as officials are convinced that the benefits outweigh the risks, the newspaper reported. Without providing evidence, U.S. President Donald Trump last Saturday accused members of a so-called "deep state" working within the FDA of complicating efforts to test vaccines in order to delay results until after the Nov. 3 presidential election.
Most U.S. states reject Trump administration's new Covid-19 testing guidance
A majority of U.S. states have rejected new Trump administration Covid-19 testing guidance in an extraordinary rebuke of the nation's top agency for disease prevention, according to officials at state health agencies and public statements reviewed by Reuters.
At least 33 states continue to recommend testing people who have been exposed to Covid-19 and have no symptoms, spurning guidance published by the U.S. Centers for Disease Control and Prevention (CDC) this week that said testing may be unnecessary.
Sixteen states did not immediately respond to requests for comment and North Dakota said it had not made a decision.
Among the states breaking with the federal government are conservative-leaning Texas, Oklahoma and Arizona.
Public health experts said a rupture of this magnitude with the CDC may be unprecedented and shows deepening distrust of the Trump administration and its response to the pandemic.
Paire tests positive for Covid-19 before U.S. Open
France's Benoit Paire has tested positive for Covid-19 and will have to pull out of the U.S. Open starting on Monday,
Paire, seeded 17th at the Grand Slam event, was scheduled to play Poland's Kamil Majchrzak in the first round at Flushing Meadows on Tuesday.
U.S. CDC reports coronavirus deaths increase by 1,006 to 182,149
The number of deaths caused by the novel coronavirus rose by 1,006 to 182,149 people, the U.S. Centers for Disease Control and Prevention (CDC) said on Sunday, reporting a total of 5,934,824 cases, an increase of 44,292 from its previous count.
NY Governor slams Trump
Governor of New York Andrew Cuomo had a swipe at the White House via Twitter stating that they government is failing the nation on their lack of a national strategy to deal with the pandemic.
U.S. coronavirus cases near 6 million as Midwest, schools face outbreaks
U.S. cases of the novel coronavirus were approaching 6 million on Sunday as many states in the Midwest reported increasing infections, according to a Reuters tally.
Iowa, North Dakota, South Dakota and Minnesota have recently reported record one-day increases in new cases while Montana and Idaho are seeing record numbers of currently hospitalized patients.
Nationally, metrics on new cases, deaths, hospitalizations and the positivity rates of tests are all declining, but there are emerging hotspots in the Midwest.
Many of the new cases in Iowa are in the counties that are home to the University of Iowa and Iowa State University, which are holding some in-person classes. Colleges and universities around the country have seen outbreaks after students returned to campus, forcing some to switch to online-only learning.
Global coronavirus cases surpass 25 million
Global coronavirus cases surged past 25 million on Sunday, as India marked a worldwide record for daily new cases in the Covid-19 pandemic.
The data showed steady global growth as the disease's epicentre shifts again, with India taking centre stage from the United States and Latin America.
India's single-day tally of 78,761 new coronavirus infections on Sunday exceeded the one-day increase of 77,299 reported by the United States in mid-July. The south Asian country's surge took the global caseload to 25,074,751.
The official number of global coronavirus cases is now at least five times the number of severe influenza illnesses recorded annually, according to World Health Organization data.
Coronavirus USA: welcome
Hello and welcome to our live coverage of US-focused coronavirus news and reaction.
As well as all the latest developments with the pandemic - and the related news associated with it - we will also be keeping a close eye on other state and nationwide issues that could impact, especially as we are in hurricane season.