Messi has no buy-out clause in his final year - SER
Spanish radio programme 'El Larguero' reports that Messi's €700 million buy-out clause does not apply in his final year.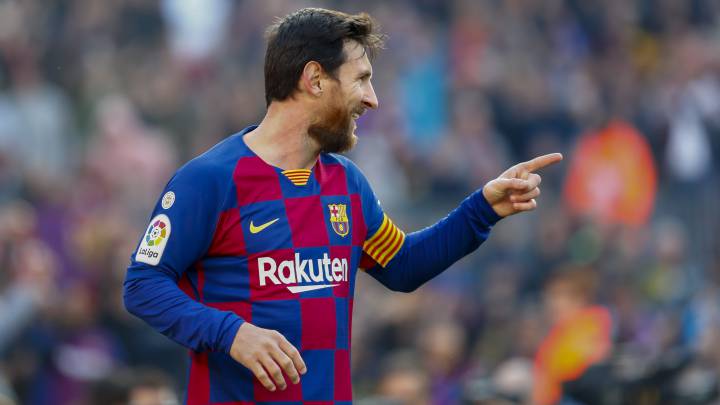 According to Spanish radio station Cadena SER's El Larguero programme, Leo Messi has no €700 million buy-out clause applicable to the final year of his contract, which would be 2020/21. Barcelona's position is that Messi has renewed for the 2020/21 season, while Messi's position is that he was able to choose not to renew for this season, breaking the contract this summer and leaving for free, with his period to choose not to renew, which was in principle up to 10 June, being effectively extended due to the coronavirus.
El Larguero reports that if Messi were considered to have a contract for 2020/21 which he then broke, any judge dealing with the case would rule that Messi had to pay damages inferior to the €700 million buy-out clause applicable in previous years to Messi's contract.
If Messi did break his contract for 20/21 it's not clear how his registration could be passed to a new club where Barcelona chose not to transfer it, even where the player was able to break his employment contract. FIFA would need to issue a provisional or definitive registration, but there are doubts over whether that would happen where Messi had unilaterally broken his contract, over and above what a Spanish judge would decide Messi was due to the club for having broken his employment contract.
Messi was due to undergo Covid-19 testing on Sunday in order to be able to take part in pre-season training, but has indicated to the club he will not be attending. This means he will be unable to train with the club and is a clear indication that he is keen to force through his departure from the Camp Nou.