Labour Day in US: origin, meaning and why is it celebrated today?
This year Labor Day is going to be celebrated on 6 September in the United States and it is a federal holiday to honor and recognize the American labor movement.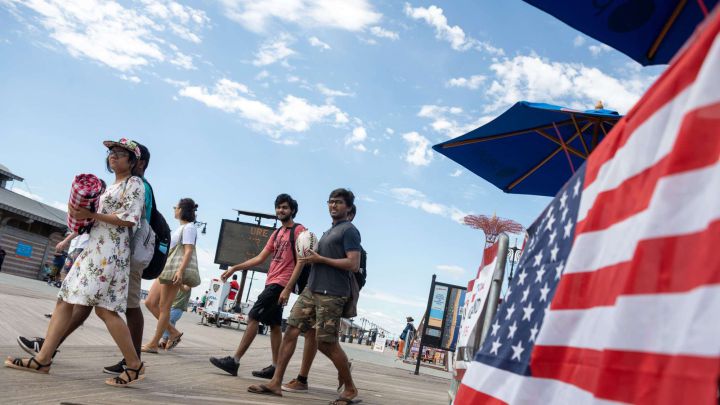 Labor Day is a federal holiday that's celebrated on the first Monday of September and this year it falls on the 6th. The holiday recognizes the American labor movement and the work and contribution of laborers to the development and achievements of the United States.
The labor movement started in the late 19th century and became an official federal holiday in 1894. This holiday also symbolizes the end of summer for many Americans and like any long weekend it is celebrated with parties, parades and all sorts of events.
Unlike the majority of countries, the United States opted to set its own day to recognize workers, rather than sticking with May 1st when they are celebrated around the world.
How did it all start?
Peter J. McGuire was a carpenter and a labor union leader and is credited for coming up with the idea of Labor Day. He believed that American workers should be honored with their own holiday for their hard work throughout the year. So, in early 1882, the union leader decided to go to New York's Central Labor Union and present the idea. The organization liked the idea and that is where the celebration we understand today originated.
During the industrial revolution in the late 1800s, the average American worked 12 hours a day, seven days a week just to make ends meet. Additionally, in many states, they were no laws to protect children, and many as young as 5 years old could work at mills, factories and mines just to earn a fraction of what adults made.
Work conditions were unsafe, and there was no full access to fresh air, sanitary facilities and breaks. As manufacturing work started to outgrow agriculture work, in the late 18th century workers started organizing strikes and rallies to protest the poor work conditions, the long hours and the amount of days they worked.
This holiday is celebrated in a similar way as Independence Day or Memorial Day. People often wear red, white and blue to honor the colors of the US flag. Once Labor Day is over people put away their white clothes and do not wear them again until the following May, after Memorial Day. White is seen as vacation attire and the clothing custom relates to the season.