Konrad de la Fuente makes his debut with Barcelona first team
September 12 will be known as the day that the first American footballer played for Barcelona as Konrad de la Fuente made his debut in a friendly.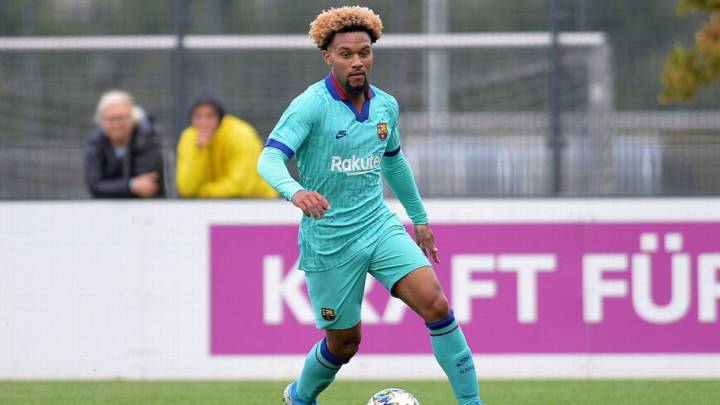 The United States continues to export young talent to Europe's biggest clubs. Konrad de la Fuente is the latest American player to make top headlines around the world.
The Miami born player made his debut with Barcelona's first team on September 12 in a friendly match against Gimnastic Tarragona.
The 19-year-old became the first player from the United States to play for Barcelona's senior team when new manager Ronald Koeman decided to put him in for the entire second half of the pre-season friendly game.
Started in Barcelona's academy
Back in 2007, when Konrad was five-years-old, he started playing for Barcelona's youth academy in Miami, Florida, and he saw in Ronaldinho as a role model to follow. His dream was to play for Barça's first team, so once he made it to the reserves he decided to sign a contract extension until 2022, even though there were several teams in Europe who contacted him.
De la Fuente was called for Barcelona's games when the UEFA Champions League resumed amid the coronavirus pandemic, but he never got the opportunity to play under Quique Setien. "I think it was a really important moment for me and my family because it has always been my goal to stay at Barca and become successful," de la Fuente said about his extension this summer to Barca TV+.
Dreams come true
His dream indeed came true on September 12, after playing for 11 different teams in all categories inside the club and winning titles with four of them. Konrad was also a part of the United States U-20 World Cup during last summer.