Expert reveals how South Africa can move to lockdown level 1 without a further spread of Covid-19
Professor Salim Abdool Karim says a number of restrictions will have to be eased when the government announces moving to lockdown level 1 in its battle with Covid-19.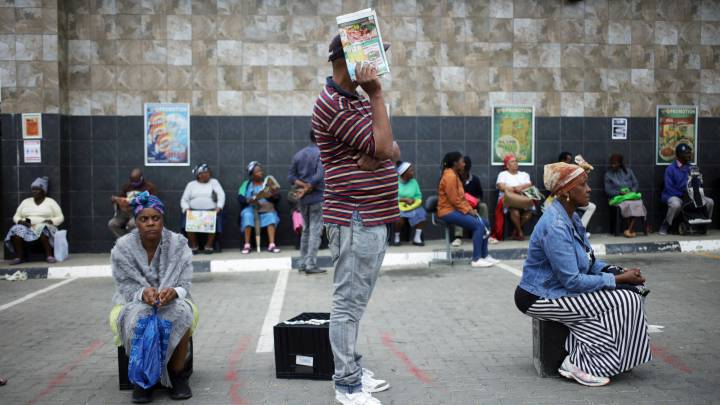 Professor Salim Abdool Karim, who is the chairperson of the ministerial advisory committee on Covid-19, gave his take on how South Africa can move to lockdown level 1, stressing the key to prevent triggering a second wave of the Covid-19 infection would be avoiding 'super-spreader' events.
"In those settings, we have to have a situation where we reduce our risk of a super-spreading event. But issues like the curfew and restrictions around alcohol have largely served their purpose. They were put in place to protect hospitals, we don't have an issue with hospital space and beds at the moment, so they are less critical at this point or not even needed," the professor said.
Karim also thinks it's time for the government to lift restrictions on international travel, as long as there are measures that could ensure the safe resumption of flights.
As for restaurants and clubs, the professor thinks that the important questions are not if these industries can re-open, rather can they open in a safe manner so that the country doesn't go back to "square one" again. He suggests that there is no reason for restaurants not to re-open now as long as restrictions on the numbers of guests and maintaining social distance are present.
President Cyril Ramaphosa is set to address the nation next week with many anticipating he will declare that South Africa is moving to level 1 lockdown.
New rules and regulation are going to be enforced as soon as the country moves to the new stage, and that includes:
Adjusting limits on gatherings, such as church services, by setting a percentage of capacity instead of limiting the numbers of those gathered (for example, 50% of a venue's capacity can be occupied instead of a capacity limit of 50 people).
Opening up international borders regionally for other African countries, while international travel to Europe and other destinations where they are still struggling with the virus may remain suspended for some time as it poses the danger of re-importing the virus. Social distancing, mask-wearing, and hygiene protocols will remain in place.