India's Covid-19 caseload surpasses 5.6 million following Wednesday's spike
The country reported another nearly 85000 infections in the previous 24 hours taking the caseload past 5.6 million cases in addition to more than 1000 new deaths.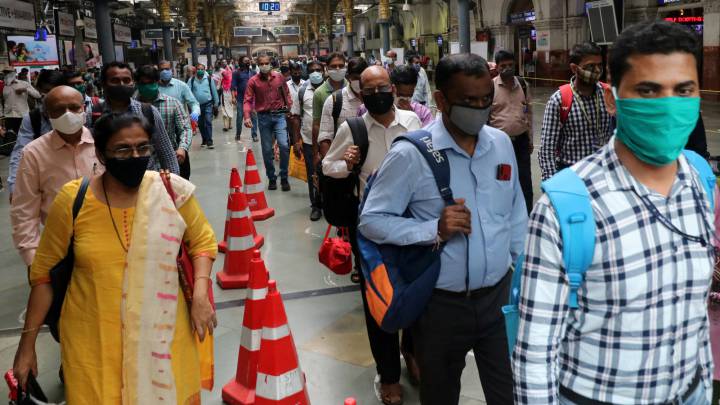 India has reported another single-day spike of 83347 new Covid-19 infections on Wednesday raising the total number of cases reported to more than 5.6 million infections since the start of the pandemic, meanwhile, the country has witnessed 1085 Covid-19 related deaths in the past 24 hours as fatalities in the country surpassed 90000.
On the other side, the number of active cases in India has dropped by almost 90,000 in the last 24 hours decreasing the number of active cases in the country to 968377 while the number of people who have recovered has increased to 4587613.
Despite the daily surges India has been registering since August, the Indian health ministry has always been boasting that the country's recovery rate is considered the highest globally, and that fatality rate is one of the lowest although more than 1000 deaths have been reported daily over the past month.
For more than a month, India has been reporting daily infections more than any other country including the US which is considered the worst-hit country during the pandemic. However, India is expected to overtake the US soon if the infection rate remains as high as it has been over the past several weeks.