Al-Wahda recovers from Covid-19 and returns with friendly win
Al-Wahda returns with a friendly win over Al-Hamriya following the suspension of the team's participation in competitions due to the spread of Covid-19 infections among players and staff.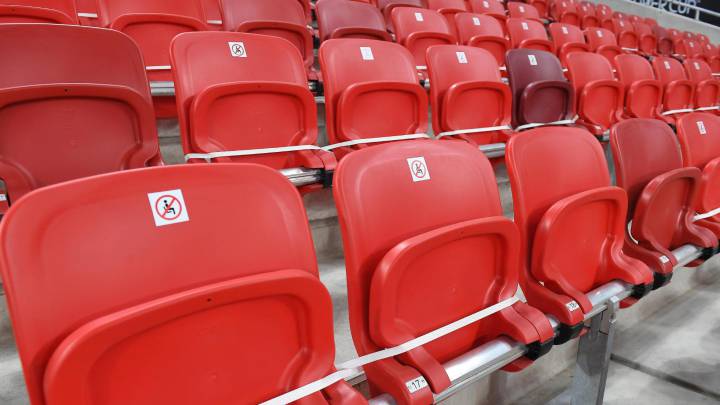 Al-Wahda secured their first win after the team's return against Al-Hamriya in a friendly game following the recovery from Covid-19 infection that hit most players and deprived the team of participating in the ongoing African Champions League competition.
A header from the team's new Moldovan signing Luvannor in the first half granted the team its first win as the ex-Ahly goalscorer seems excited about his new journey with Al-Wahda.
New manager getting along with the players:
The team's starting line-up appears to have included the names the newly-appointed manager Vuk Razovic will be mainly depending on during the upcoming season such as Mohamed Barghas, Lucas, Pedro, Khamis Ismail, Luvannor, and Khalil Ibrahim, amidst the absence of Congo's Mboko who is still following his rehabilitation program following the surgery he has undergone recently.
Preparation for Ajman game:
Al-Wihda squad returned to the training camp held in Dubai to prepare for the next friendly against Ajman on Friday.
On the other hand Al-Hamriya's CEO Jumaa Al-Shamsi said that his team benefited a lot from this experience despite the 1-0 defeat stressing that he was reassured by the players' performance as they have been unlucky on several occasions during the game.
Al-Shamsi added that as the time goes by the team will reach its highest level of readiness for the upcoming season.