Coronavirus USA summary: cases, deaths, latest news - 26 Sept
Coronavirus USA latest updates: September 26
US coronavirus latest: 15:30 PT / 18:30 ET on Saturday 26 September (00:30 CEST Sept. 27)
Latest figures published by Johns Hopkins University.
Worldwide
Cases: 32,683,686
Deaths: 990,777
Recoveries: 22,535,887
US
Cases: 7,072,897
Deaths: 204,446
Recoveries: 2,727,335
Dancer Sabrina Olivieri, 23, from New Jersey, a trainee at the Jose Limon Dance Company, dances in front of the Revson Fountain in the Lincoln Center, home to the Metropolitan Opera House and New York City Ballet, who have had to cancel their shows due to the coronavirus pandemic in Manhattan, New York City. REUTERS/Andrew Kelly
Brazil court postpones league game after spate of Covid-19 positives
(Reuters) A Brazilian judge called off Palmeiras and Flamengo's league match due to be played on Sunday after at least 16 players from the Rio club as well as the team coach tested positive for Covid-19.
Flamengo said it only had nine outfield players and three goalkeepers available for the match, which will pit last year's champions against home club Palmeiras, the only team in the Serie A to remain unbeaten after 10 games.
The decision, taken by a Rio de Janeiro labour court and reported by Brazilian news sites, followed an appeal by the union of football club employees, who said they and their families would be at risk if the game went ahead.
Both the Brazilian Football Confederation (CBF) and the country's sports tribunal had rejected Flamengo's request to halt the game.
The CBF said clubs had the right to register 40 players and so Flamengo should have enough players available. It has not yet responded to the court decision.
Brazil has recorded the second-highest number of coronavirus deaths after the United States. More than 140,000 Brazilians have died from the virus.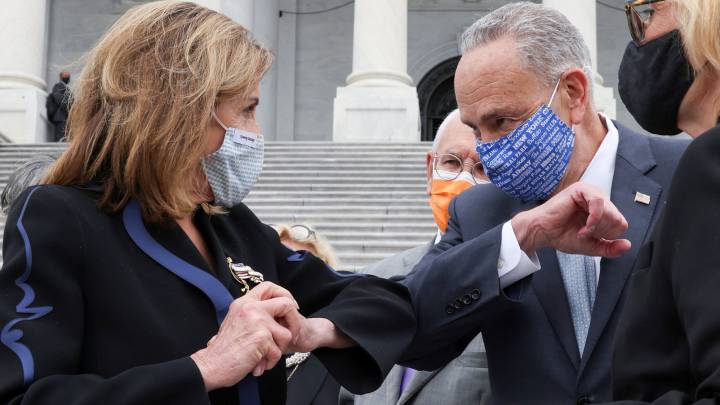 Bloomberg takes aim at Trump with Florida ad campaign
New York billionaire Michael Bloomberg announced he's blanketing Florida airwaves with a $40 million TV ad buy, the first since he pledged to spend $100 million in the Sunshine State to defeat President Trump
Modi pledges to use India vaccine-production capacity to help 'all humanity'
(Reuters) Indian Prime Minister Narendra Modi pledged at the United Nations on Saturday that his country's vaccine production capacity would be made available globally to fight the Covid-19 crisis.
"As the largest vaccine-producing country of the world, I want to give one more assurance to the global community today," Modi said in a pre-recorded speech to the UN General Assembly.
"India's vaccine production and delivery capacity will be used to help all humanity in fighting this crisis."
Modi said India was moving ahead with Phase 3 clinical trials - the large-scale trials considered the gold standard for determining safety and efficacy - and would help all countries enhance their cold chain and storage capacities for the delivery of vaccines.
Modi said in August that India was ready to mass produce Covid-19 vaccines when scientists gave the go-ahead.
UN chief Antonio Guterres has been pushing for a "people's vaccine" that is available and affordable everywhere and expressed concern on Tuesday that some countries were "reportedly making side deals exclusively for their own populations."
"Such 'vaccinationalism' is not only unfair, it is self-defeating. None of us is safe until all of us are safe. Everybody knows that," he told the General Assembly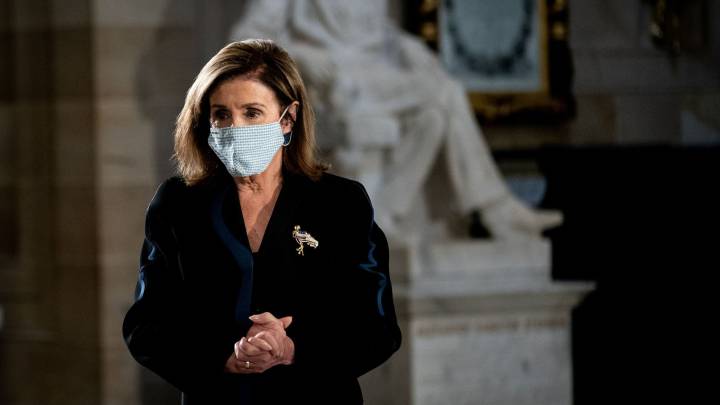 A server at On Swann tends to patrons during the first day of full capacity seating in Tampa, Florida. Florida Governor Ron DeSantis allowed bars and restaurants to enter Phase 3 amid the coronavirus pandemic in the US on 25 September. Octavio Jones/Getty Images/AFP
Russia reports more than 7,500 new coronavirus cases
Russia's daily tally of new coronavirus cases hit its highest level since 22 June on Saturday at 7,523, bringing its total to 1,143,571, the country's coronavirus task force reported. There were 169 deaths to take Russia's official coronavirus death toll to 20,225. (Reuters)
Heartland latest US coronavirus hotspot
The heartland has become the lastest hotspot for coronavirus in the US. "In the Midwest, the virus is now landing squarely in places where there is strong resistance to masks and governors have been reluctant to require face coverings," reports NBC Washington...
Florida lifts restrictions for restaurants and other businesses
Florida governor Ron DeSantis announced the lifting of state restrictions for restaurants and many other businesses on Friday as part of Phase 3 of the states's reopening plan.
DeSantis called the lifting of restrictions on restuarants as "very important to the industry", whike the state's Democratic Party chair, Terrie Rizzo, criticized the move.
"We all desperately want things to return back to normal, but that can't happen when DeSantis and Trump have no plan to get us out of this public health crisis," she said.
Australia's Covid-19 hotspot to ease curbs ahead of schedule as cases slow
The Australian state of Victoria, a hotspot in the country's Covid-19 outbreak, said on Saturday social distancing restrictions will be eased earlier than previously announced as daily new infections held near three-month lows.
Victoria said 12 Covid-19 infections have been detected over the past 24 hours, near a three-month low of 11 recorded on Sept. 21. With case numbers well below the thresholds defined in the government's phased removal of restrictions, state Premier Daniel Andrews said he will on Sunday update the schedule for easing curbs.
"We have had a very good day and I will back before you tomorrow to make some substantial announcements," Andrews told reporters in Melbourne. (Reuters)
Fears grow of political inteference in approval process
The White House is demanding that the FDA justify the tough standards in for the coronavirus vaccine, as fears grow of political inteference in the approval process, the WP reports.
Donald Trump has already told Americans that they may be in for a "big surprise" regarding a vaccine ahead of November's elections. And as that date draws closers, it is expected that the White House will be putting extra pressure on the FDA to approve a vaccine.
Fewer than 1 in 10 Americans show signs of past coronavirus infection
A new study has found that fewer than 1 in 10 Americans have shown signs of past Covid-19 infection as of late July, reports The Washington Post.
South Korea's domestic coronavirus cases fall to the lowest in 44 days
South Korea on Saturday reported 49 new domestic coronavirus cases, the smallest number of locally transmitted cases in 44 days in a sign that tighter social distancing rules are paying off.
Health officials reiterated calls on people to refrain from visiting their hometowns and meeting with relatives during the Chuseok holiday, worrying that the holiday, which runs from 30 September 30 to 2 October, may lead to another spike.
The Korea Disease Control and Prevention Agency reported 61 new coronavirus cases as of midnight Thursday, including 49 local cases, mostly in Seoul and nearby Gyeonggi Porvince. This brings the country's total to 23,516, while deaths increased by 4 to 399.
South Korea's success in crushing early outbreaks of the coronavirus was partially reversed by its biggest outbreak in mid-August that began at a church and a political rally. Cases peaked at 441 in a single day in late August but are posting steady declines since tougher social distancing curbs have taken effect.
South Korea on Friday said it would further tighten restrictions during the Chuseok holiday weeks when people traditionally reunite with families in the densely populated Seoul metropolitan area. The rules include the closure of nightclubs and bars in the Seoul area and keeping at least a 1-metre distance between tables at restaurants and cafes with more than 20 seats. (Reuters)
In pictures: Concerts In Your Car's Cypress Hill's Drive-In Concert
Sen Dog and B-Real of Cypress Hill perform during the 'Concerts in Your Car's' drive-In concert at Ventura County Fairgrounds and Event Center on September 25, 2020 in Ventura, California.
Due to ongoing coronavirus social distance restrictions, drive-in concerts have become a popular way for fans to experience live music (Photo: Amy Sussman/Getty Images/AFP)
Trump said coronavirus was a "good thing" - claims former taskforce member
A former White House coronavirus taskforce member has recalled a meeting in which she claims President Donald Trump said coronavirus was a positive thing because he didn't like to shake hands with supporters.
"That coming out of your mouth as the President of the United States...was just mind-blowing," Olivia Troye said. Watch the interivew with MSNBC below...
Fauci: Political inteference unlikely to play role in vaccine approval
Political interference is not likely to play a role in the approval process of a coronavirus vaccine, Dr. Anthony Fauci, National Institute of Allergy and Infectious Diseases director, has said.
"The big elephant in the room is: Is somebody going to try and make a political end-run to interfere with the process? Let's call it the way it is," Fauci told JAMA editor-in-chief Dr. Howard Bauchner in an online conversation.
"If you look at the standard process of how these things work, I think you could feel comfortable that it is really unlikely that that's going to happen."
Four U.S. states including Wisconsin report record one-day increases in Covid-19 cases
Four U.S. states reported record one-day increases in new Covid-19 cases on Friday as the nation surpassed the grim milestone of over 7 million total infections, according to a Reuters tally.
Wisconsin, one of the states where cases are rising the fastest, reported 2,629 new infections, surpassing its previous record set last Friday, according to the tally. Minnesota, Oregon and Utah also reported record increases in cases on Friday.
All Midwest states except Ohio reported more cases in the past four weeks as compared with the prior four weeks, according to a Reuters analysis. On Thursday, Montana and South Dakota reported record one-day increases in cases.
Earlier this week, Wisconsin's governor declared a new public health emergency and extended a face mask mandate into November. The number of hospitalized Covid-19 patients in Wisconsin also set a new record for the sixth day in a row, rising to 543 on Friday from 342 a week ago.
Hospitalizations of Covid-19 patients also set records this week in Missouri, Nebraska, North Dakota, South Dakota and Wyoming. COVID-19 infections in the United States are trending upwards and the average number of cases in the last seven days is up 10% from the prior week, according to a Reuters analysis.
On average, the nation is reporting 44,000 new cases a day and about 700 deaths. Despite cases still rising in Florida, Governor Ron DeSantis on Friday lifted all Covid-19 restrictions on businesses, including restaurants and bars, saying the threat of the coronavirus pandemic had eased sufficiently to allow the state to enter the final phase of its reopening.
The United States recently surpassed 200,000 lives lost from the coronavirus, the highest death toll in the world. (Reuters)