Goalless between Cruz Azul and Club América
Cruz Azul and Club América played at the Azteca Stadium on matchday 12 of the 2020 Guardianes tournament with only two points between each other.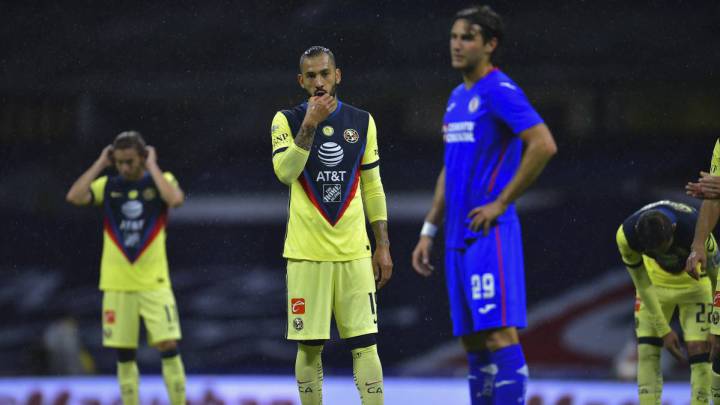 At the end of 90 minutes neither Cruz Azul nor Club América were able to score with both teams having to settle for a single point on matchday12 of the 2020 Guardianes tournament. The referee, Jorge Peréz, was questioned at the end of the game for not seeing two potentially crucial fouls inside the box.
Jonathan Rodríguez was aiming to score his third goal in a row against América but it wasn't the striker's night at the Azteca stadium. On the other hand, América stayed true to their style and they pushed hard for a goal in the opening 30 minutes.
Controversial decisions
In the 14th minute Giovani dos Santos was tackled inside the box and the referee Jorge Peréz Durán didn't see anything wrong with it. America's coach Miguel Herrera wanted the referee to consult with the VAR but Durán decided not to.
During the second half Oscar Jiménez appeared to be fouled inside the box by Ignacio Rivero but again play was waved on, with Durán telling the Cruz Azul player to get up. These two decisions could have changed the course of the game but the referee didn't see any reason to call the penalties.
Cruz Azul was the superior side over the 90 minutes, edging possession (52%) and having more shots on target (7). América did not show anything like the team that we have seen during the tournament with only one shot on target.
With this goalless draw, Cruz Azul remains in second position with 26 points while Club América stays in the third place with two less points. America's next game will be against León and Cruz Azul will visit Toluca next Sunday.