Coronavirus crisis could cost Real Madrid 195 million euros in lost revenue
Real Madrid face serious losses in income if the public is not allowed back into the stadium for the rest of the season. The club has designed a crisis plan.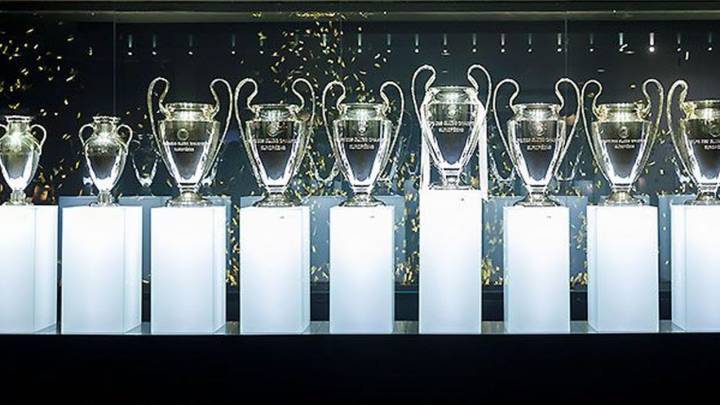 The Coronavirus crisis has caused an economic tsunami which is already affecting football. With the latest developments n Madrid and elsewhere in Spain, the return of spectators at matches has been delayed until further notice and that is a huge blow to the bigger clubs, including Real Madrid. Madrid estimate that they will lose 195 million euros in income if fans are not allowed back at the Bernabéu for the rest of the season - a scenario which is looking likely if a safe vaccine or effective treatment against coronavirus isn't available.
Real Madrid have three main sources of income - money from television broadcasting rights, their sponsors and matchday receipts. They have a budget of 822 million euros, from which approximately 625 million comes from tv and sponsorship deals. But not being able to play in front of the paying public would leave a shortfall of almost 200 million. But in spite of that, and thanks to a crisis plan which the club has devised to see them through the economic storm, the club has been able to post a profit of 318 million euros for the 2019-20 season. That is a success story in itself considering the hardships football clubs are facing in one of the most difficult seasons of recent times.
Madrid take measures to ride out the economic storm
The first team squad have saved the club 50 million euros by accepting a 10% pay cut on top of another 25 million by waiving bonuses due for the successes of last season. Madrid were able to make another big saving after club directors and executives also took a cut in their salaries. Added to that were the numerous transfers and loan deals which have served to raise revenue and cut costs. So far, Real Madrid have brought in 100.2 million euros through operations involving players who were on their books or came through the youth system.
The situation is more or less the same, or worse, for the rest of Europe's top clubs. The smaller clubs are more equipped to resist because they are usually able to cover salary costs with the money earned solely from broadcasting rights. For bigger clubs, that isn't enough and they rely also on revenue from season tickets, turnstile receipts and marketing - money they will miss out on if stadiums remain closed.
In England's Premier League, of the 20 top flight clubs, six are close to going under and 14 are not in the healthiest financial situation. In Spain, Real Madrid are coping, Atleti are struggling just a little more than their neighbours while Barça's finances are a cause for concern. Other clubs will also face hardship if the coronavirus situation doesn't improve.