Napoli confirm two Covid cases two days ahead of Juventus game
The Neapolitan outfit have confirmed that Piotr Zielinski and a member of the backroom staff have posted positive results in a second round of testing this week.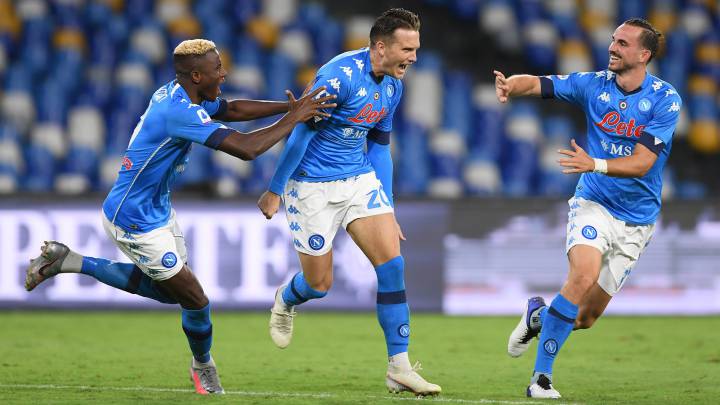 Napoli have confirmed two positive Covid-19 cases just two days before Sunday's Serie A clash against Juventus.
The club confirmed via Twitter that a backroom staff member and Polish midfielder Piotr Zielinski both posted positive Covid results in the second round of weekly testing. Initial tests conducted earlier in the week were negative for the entire squad.
Piotr Zielinski and staff member Giandomenico Costi have tested positive for COVID-19 following Thursday's round of testing.

— Official SSC Napoli (@en_sscnapoli) October 2, 2020
Napoli faced Genoa CFC last weekend with the Genovese club confirming after that game that 16 members of the expedition had tested positive.The club has subsequently announced three new positive cases for Covid-19 among its players and staff, bringing the total to 19 since the end of last week.
The Italian Football League has already taken the decision to postpone the Genoa-Torino match scheduled for Saturday with this being first game postponed in Italy due to the coronavirus pandemic since start of the season.
Napoli are set to travel to Turin to face Serie A champions Juventus on Sunday evening (20:45 CEST kick-off) and will now undergo a third round of weekly testing on Saturday with the results critical in determining if Sunday's game goes ahead or not.