Gio Reyna shines as Borussia Dortmund frizzle Frieburg
The United States international is having a great start to the season with Borussia Dortmund. He gave three assists in the team's victory 4-0 over Freiburg.
Gio Reyna had another great game with Borussia Dortmund in Week 3 of the Bundesliga. The United States international provided three assists in the teams' victory of 4-0 over SC Freiburg on Saturday.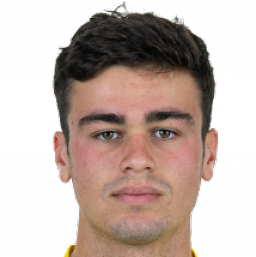 Reyna making history
Gio Reyna became the first United States player to give three assists in a single game. The first came in the 31st minute when he gave a through ball to Haaland to open the scoring.
At the start of the second half, Reyna set up Emre Can from a corner. His third and final assist  came in the 65th minute after dribbling past a defender and giving another through ball to Haaland who scored his second of the night.
Gio Reyna was subbed in the 80th minute because Borussia Dortmund have two games lined up during the international break. On 17 October they face Hoffenheim and three days later they play Lazio in the first group game of the Champions League.