Carlos Rodríguez tests positive for Covid-19
The midfielder from Monterrey won't be able to play with Mexico's national team during this FIFA international break because he tested positive for coronavirus.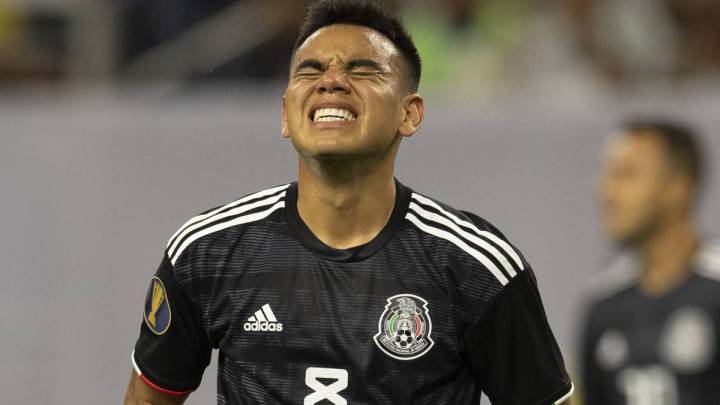 Carlos Rodríguez tested positive for coronavirus and will miss the games with Mexico's national team against Netherlands (7 October) and Algeria (13 October). Prior to flying to Europe he was tested and the results came back positive.
Monterrey has confirmed hat Rodríguez is asymptomatic. He is currently in isolation and doctors are monitoring him until he tests negative.
Rodríguez also used his social media to say that he will not travel to Europe to join Mexico's national team due to testing positive for Covid-19. "Unfortunately I will not travel to the Netherlands to join the rest of my teammates because I have tested positive for Covid-19. I wish them the best in their two friendlies."
Desafortunadamente no pude realizar el viaje a Holanda con la SNM debido a que antes de partir me hicieron un examen de Covid y di positivo. Me encuentro aislado, sin síntomas y cumpliendo los protocolos. Éxito a @miseleccionmx en sus partidos. Bendiciones 🙏🏽🇲🇽

— Carlos Rodriguez (@CharlyRdz29) October 6, 2020
No replacement for Rodríguez
As the news broke, the Mexico national said that they will not call anyone else to replace the midfielder from Monterrey. This is the second player that has tested positive for Covid-19 prior to the international break after Hirving Lozano, who didn't join the national team because last week he tested positive for Covid-19 with Napoli.