Zidane's transfer market frustration
The French coach has seen how his interest in bringing in the likes of Mbappé, Paul Pogba, Camavinga and Upemenaco has failed in recent transfer windows.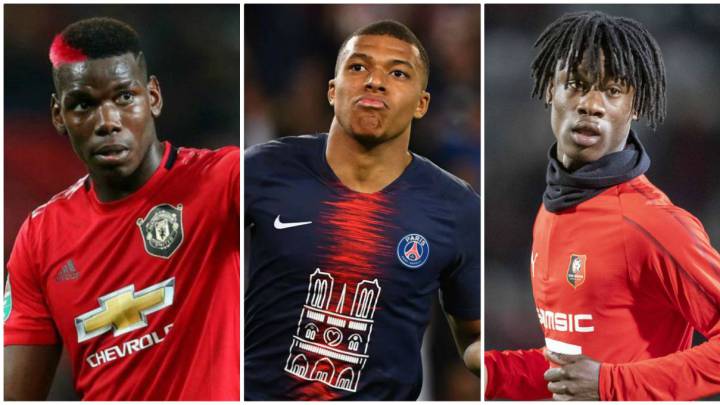 The transfer window closed on Monday and for the first time since 1980, primarily due to the impact of the Covid-19 pandemic, Real Madrid made no summer acquisitions which left coach Zidane once again without securing his identified signing requests.
The club are still working on bringing Mbappé to the Bernabéu with hopes high that the French striker will finally make the move to the Spanish capital next summer with French sports daily L'equipe claiming that his signature will cost 100 million euro if he fails to renew terms and stay with PSG.
Mbappe's situation is somewhat different of that of Paul Pogba's. Zidane has tried to bring in the midfielder now on two occasions, initially in 2016 and also last summer with United refusing to budge in dropping the price for the French star. The breakthrough of Uruguay midfielder Fede Valverde has gone some way in making up for the acquisition but managing Pogba is still a desire for Zidane.
This summer the Spanish club set their sights on exciting French teenager Camavinga. Ultimately with his Rennes side securing a place in the Champions League, the midfielder decided to stay with the Ligue 1 side for another season but now Madrid face a battle for his signing from the likes if PSG, Bayern Munich and Juventus also interested in the player's services.
Zidane and French talent
French player Upamecano was another emerging talent that was high on the Real Madrid radar over the summer months and despite having a buy-out clause of 60 million euro, the 21-year-old decided to renews with his current side RB Leipzig in a deal that will see him stay in the Bundesliga through to 2023.
Houessem Aouar was the latest Zidane request with the Lyon player impressing in the latter stages of last season's Champions League. The French side made a 20 million euro plus striker Mariano proposal to Real Madrid but this was passed on by the LaLiga side, once again leaving Zidane with his petition going unfulfilled.