Second stimulus check: can I receive it if I'm an SSDI recipient?
Negotiations for the second round of covid-19 financial relief are back on with individual stimulus checks almost certain to be included in the new bill.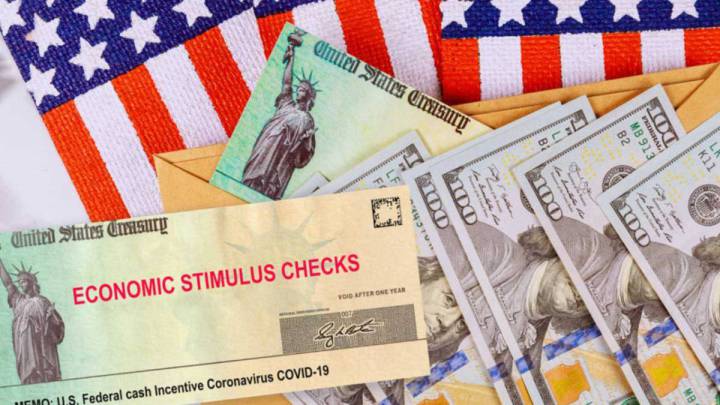 Just three days after Donald Trump appeared to have ruled out the possibility of a new stimulus package before the election, talks between the Democrats and the Republicans are back on. Speaker of the House Nancy Pelosi and Treasury Secretary Steven Mnuchin met on Thursday to resume negotiations over a second bi-partisan coronavirus bill.
On Friday afternoon news broke that the the President would be willing to support a new package costing $1.8 trillion in total. Mnuchin presented the new offer, which is thought to have addressed some of the Democrats' specific concerns, to Pelosi and the two discussed it for around half an hour.
Trump quickly took to Twitter to voice his support:
This will be good news for Americans hoping for a repeat of the $1,200 stimulus checks included in the first round of support. The President recently called for the Democrats to produce a stand-alone bill to provide a second round of stimulus checks but it is thought that he is now trying to get some financial support pushed through as quickly as possible.
Will SSDI recipients receive another stimulus check?
Social Security Disability (SSDI) recipients were included in the first round of financial support but had to fill in a Non-Filers form before they were sent the money. Any non-filers (those earning under $12,200) or SSDI recipients who have still not received their first $1,200 check will need to register with the IRS before 21 November.
The Democrats are committed to the $2.2 trillion HEROES bill that has passed the House of Representatives but Trump has now returned to the negotiating table with a $1.8 trillion offer. Little is known about the new bill yet but reports suggest that the stimulus check could even be more generous.
With this in mind, and with an election on the way, it seems almost certain that SSDI recipients will recieve a stimulus check, but may need to register separately to be elligible.
How do I get a stimulus check as an overseas SSDI claimant?
Social Security Disability recipients who live outside of the US are still eligible for the support but it must be sent by paper check. The IRS does not deposit money into foreign banks for any overseas SSDI claimants will have to deposit it themselves.
When will the new round of stimulus checks arrive?
With negotiations still ongoing; an election in less than a month; and a potentially incapacited President, many are fearing that the next stimulus checks could be delayed. It has already been six months since the first set of Economic Impact Payments was issued in April and it may be impossible to resolve the talks before 3 November.
Senate Majority Leader Mitch McConnell told a news conference on Friday that he believes it is unlikely that they will have the new package agreed before the election:
"We do need another rescue package. But the proximity to the election and the differences of opinion what is needed at this particular juncture are pretty vast".