Weston McKennie salary at Juventus is revealed
The United States international is currently on a one-year-loan at Juventus and at the end of the season the Serie A team has the option to pay his buyout clause to Schalke 04.
Weston McKennie is currently on a one-year-loan at Juventus and the Serie A club have the obligation to buy with certain conditions. The Bianconeri must purchase the player at the season's end if specific conditions are satisfied, according to Transfermarkt.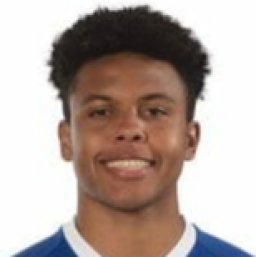 Due to the FIFA international break, Juventus didn't play this weekend but La Gazzetta dello Sport revealed this Saturday the salary of every single player at the club this season. McKennie, 22, is on an annual wage of 2.95 million euros this season.
McKennie is gaining Pirlo's trust
So far, Juventus have played three games in the 2020/21 season in Serie A and McKennie has been in the starting lineup in all of those matches. He is among the highest paid players at Juventus and so far he is meeting expectations.
Juventus paid 4.5 million euros to Schalke 04 for the one-year loan and if by the end of the season they decide to keep McKennie, then they will have to pay a total of 18.5 million. The price could rise by a further seven million if some other conditions are met before the contract expires.